Corbyn accuses Tories of cronyism after £1m donor is knighted in New Year Honours
David Ord's ties to the Conservative Party embroiled him in a donations row in 2014.
A businessman who has given more than £1.1m (€1.29m, $1.34m) to the Conservative Party has been handed a knighthood in the Queen's New Year honours list.
It comes as Labour leader Jeremy Corbyn's office accused the Tory party of "making a mockery" of the honours system with "crony appointments".
Company boss David Ord, who will become Sir David Ord in the New Year, is co-owner of Bristol ports and a member of the Conservative Party's Leaders' Group, which was given exclusive access to cabinet ministers under David Cameron's government.
The 68-year-old, who is being honoured for "political service and service to the South West", has given more than £1.1m to the Conservative party, according to the Electoral Commission.
He was also south-west regional treasurer of the Conservative Party in the 1990s.
Ord's close financial ties to the Tory party saw him embroiled in a donations row in 2014 after it emerged Bristol North West MP Charlotte Leslie had failed to declare money her local party received from the port owner on time.
This was despite Leslie making numerous interventions in parliament about the Severn Barrage project, of which Ord was a major opponent.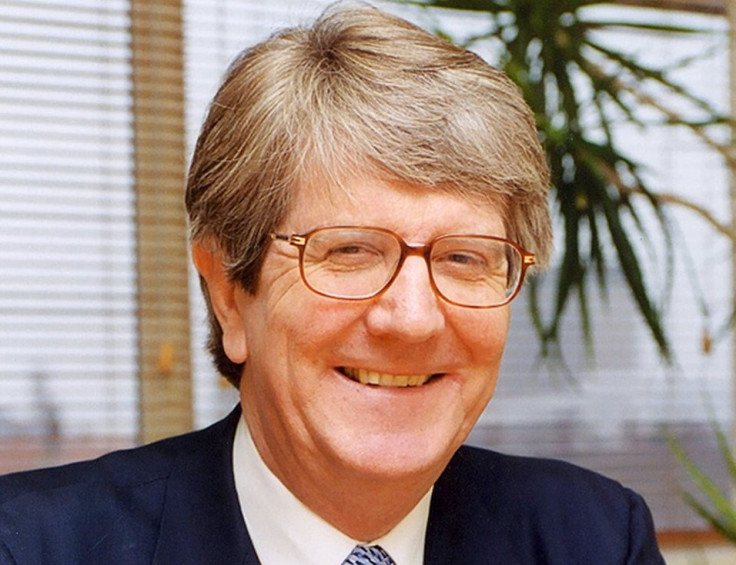 Tory donor David Ord is to receive a knighthood in the New Year
The Conservative Foundation
She later apologised to the House of Commons and was subject to a probe by the parliamentary watchdog, eventually being cleared of any wrongdoing.
Other Tory donors set to receive honours in the New Year include associate party treasurer Dominic Johnson, who let the Cameron family stay rent-free in his west London townhouse after the former prime minister resigned.
Johnson, who saved the Camerons almost £40,000 in rent during their stay between July and October, is set to receive a CBE for political service.
Dishonourable honours
Jeremy Corbyn's office said honours for Tory donors were an insult to those who had been rewarded for charitable work or achievements.
"The Conservatives are making a mockery of our honours system," the Labour leader's spokesperson told the Guardian. "Every crony appointment is an insult to the incredible people from right across Britain who are rewarded for the great contributions they make to our national life."
But a Downing Street source defended the honours for Conservative donors, telling the newspaper: "Being involved in political parties is generally considered to be an important part of civic society, and the alternative is having state funding for political parties, which is not where the consensus lies. When people dedicate their time and service to civil society it's appropriate they can be honoured."
Controversy over cronyism reached a high point under Cameron after he was attacked for giving out honours to close friends and allies after his resignation as prime minister.
It led to calls for greater transparency in how honours are given.
Other political figures set to receive New Year honours include Conservative MP Julian Brazier and Labour MP David Crausby, both of whom have been recommended for knighthoods.
Former Lib Dem pensions minister Steve Webb will also be knighted, while Northumbria Police Commissioner Vera Baird, an ex-Labour MP, becomes a dame for services to women and equality.
Lib Dem grandee Baroness Shirley Williams is to become a Companion of Honour for her long parliamentary career stretching back more than 50 years.
© Copyright IBTimes 2023. All rights reserved.