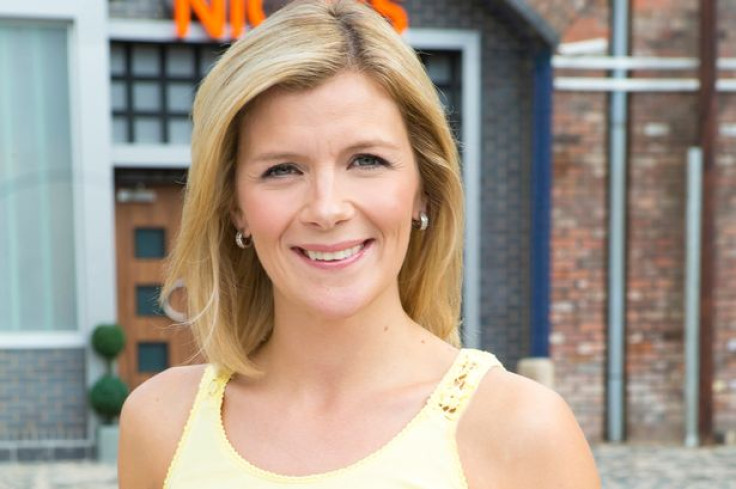 It appears as if another one-night stand on the cobbles has come at a cost. Leanne Battersby could be hearing the pitter patter of tiny feet as she discovers she is pregnant following one night of passion with Steve McDonald. Yikes.
Coronation Street fans should brace themselves for a whole heap of drama this summer as the businesswoman, played by actress Jane Danson, will spend the night with Rovers Return landlord Steve (Simon Gregson) as she offers a shoulder to cry on following his marital woes with Michelle Connor (Kym Marsh). But, like most things on Corrie, it comes with life-changing consequences.
As Steve and Leanne grow closer after he has a row with his wife over her recent rendez vous' with past lover Will, one thing leads to another and the pair do something that they later regret, and it soon becomes apparent that Leanne is pregnant after their fling.
A source told The Sun: "Steve will be left in a tricky situation when he finds out that Leanne is pregnant – and she refuses to have an abortion."
Since Leanne's chances of getting pregnant were lessened since she fell down the stairs in 2011, she probably won't succumb to Steve's wishes to abort the baby. And as she has also endured heartbreak over the death of her lover Kal, split with her husband Nick Tilsley and abuse at the hand of her own son, Simon, a baby could be the silver lining of Leanne's troubled past.
But when Steve patches things up with Michelle, how will he deal with the fact that she too wants a baby? How Steve attempts to convince Leanne to abandon one of the only chances she has of having another baby will be an interesting watch, that's for certain.