Things take a disturbing turn in Coronation Street as Sarah Platt's (Tina O'Brien) mental health declines and she is admitted to hospital after suffering psychotic episodes from discovering her abusive ex-boyfriend Callum Logan's (Sean Ward) body.
The father of Sarah's youngest child is found under the concrete of her mother Gail's (Helen Worth) extension. After struggling to cope with the discovery of Callum's body – he was murdered by Kylie Platt, with a blow to the head in September 2015 – Sarah's psychotic episodes begin.
Speaking to The Mirror, O'Brien said: "The body being discovered is so huge that she can't process it very well. She's trying really hard to keep it together but things get said to her accidentally that make her disillusioned, she's separated from reality really. It's like post-traumatic stress, she has these psychotic episodes.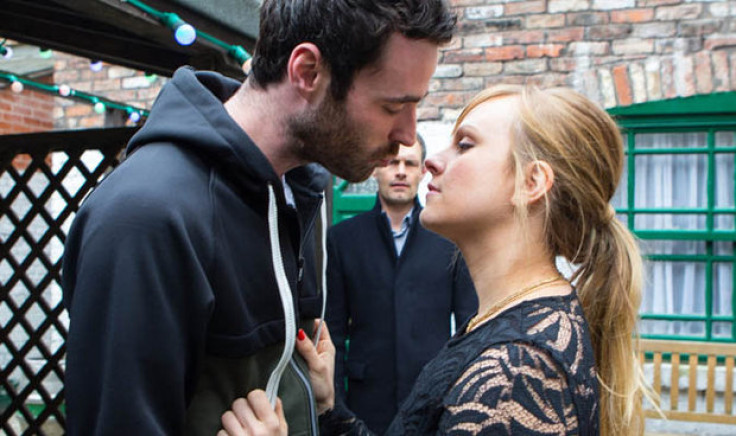 She added: "There's a scene where the ambulance arrives for her and those around her say to the paramedics, 'She's recently had a baby, she's not been sleeping very well and there's recently been a body discovered in her house', so the paramedics are like, 'Woah, OK! We'll take you.' "
Elsewhere in the soap, Will pays an unwelcome visit to the Rovers and young Amy Barlow (Elle Mulvaney) thinks something shady is going on between him and her stepmother Michelle Connor (Kym Marsh).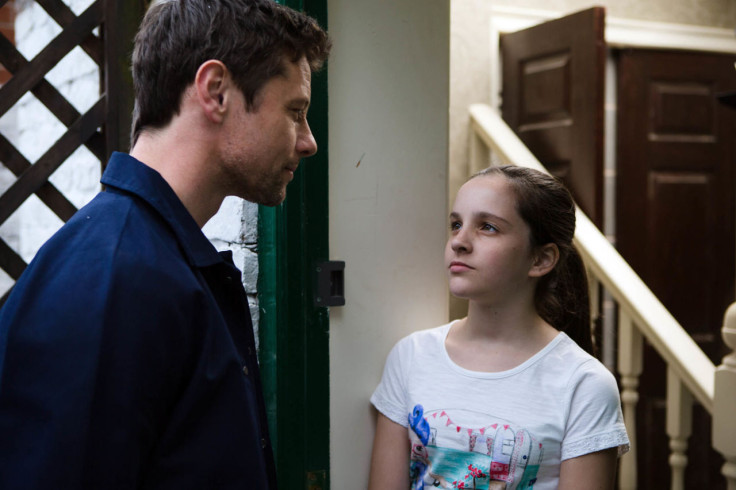 Michelle ended up kissing Will last month while husband Steve was in Spain, but she cut the fling short in a bid to work on her marriage. While Will's appearance at the Rovers again may have merely bewildered Michelle, Amy opening the door to him may have opened a huge can of worms as she blackmails her stepmother over the dalliance.
Amy interrogates Will about who he is, becoming increasingly suspicious – to Michelle's horror. After questioning Michelle as to whether she is planning to leave Steve for Will, Amy conjures up a devious plan. You'll have to keep watching to see how her conniving schemes unravel.
Coronation Street airs tonight at 9pm on ITV.