Wang Xiaopeng: Father Who Killed Burglar with Meat Cleaver 'Was Justified'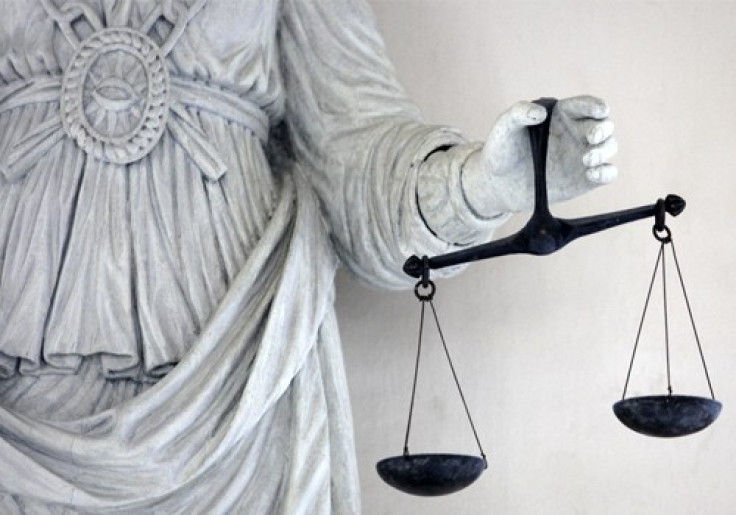 A coroner has declared that a father who killed a burglar who was assaulting his wife as she cradled their two-year-old daughter was justified in his actions.
Wang Xiaopeng, 33, of Nottingham, had been beaten by the burglars in his own home and watched as his wife, who was still clutching their toddler, was punched in the face.
Brothers Steven and Craig Shaw entered the property on an infamous estate in Nottingham and wreaked havoc at the family home. Members of the family were subjected to a 15-minute ordeal, which the prosecutor described as a "harrowing and brutal attack".
The violence only ceased when Wang struck Steven Shaw with a large meat clever, causing a "sharp force trauma" to the head. The 32-year-old burglar was pronounced dead after being taken to hospital.
Police initially arrested Wang and three other members of his family, including his wife, for murder. It has since been accepted that he acted in self-defence and no charges were brought against the couple, who live on the Bestwood Estate.
Detectives discovered that the Shaw brothers had been looking for a different man whom they thought lived at the address. When they discovered the man they were looking for was not there, they assaulted Wang and his family to force them into giving them cash.
Craig Shaw, 21, was jailed for eight and a half years after admitting aggravated burglary in December. Sentencing, Judge Michael Stokes said Wang was "fully entitled" to defend his family with the cleaver.
Coroner Mairin Casey recorded a verdict of a lawful killing at a Nottingham inquest, saying: "The defensive action taken by Mr Wang was proportionate and justified.
"This was a harrowing and brutal experience for them and I understand they are still traumatised."
The inquest also heard that Steven Shaw punched the wife and pulled her hair in effort to make her watch the brutal assault on her husband.
Casey added: "Mr Wang and his family were subjected to extreme violence and trauma. In the course of the action, Mr Wang assaulted Steven Shaw, causing catastrophic injuries which led to his death.
The Crown Prosecution Service (CPS) said that when deciding whether to prosecute someone for a crime, they must first consider the Code for Crown Prosecutors.
A spokesman added: "In this case, these guidelines were applied and the CPS accepted that the householder had acted in self-defence, and that the correct course of action was to proceed with charges of aggravated burglary against the intruder and to take no further action against the householder."
© Copyright IBTimes 2023. All rights reserved.