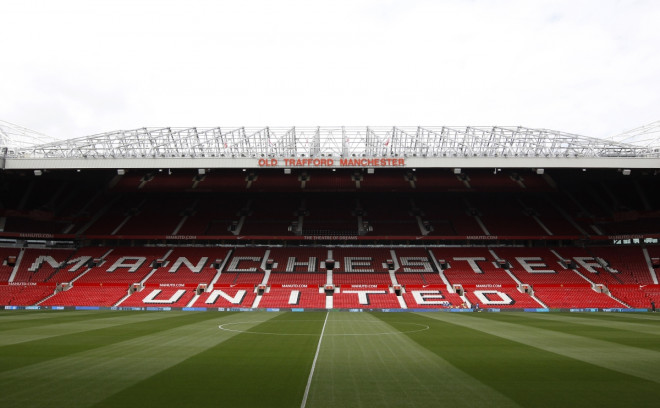 On Tuesday, 22 April, David Moyes' reign as manager of Machester United was officially brought to an abrupt end.
Moyes was in the United dugout for little over ten months. Just short of a year is a long time in business. Ten months in football is an eternity.
For all the talk around 'he wasn't given enough time', we have to remember that the Glazers, who own the club, aren't trying to run a football club, they're attempting to operate a business that churns out the dollars on a regular basis.
Although the clubs latest statement says that, for the quarter ending 31 December, the club revenue was up a strong 18.8%, up £42.3m (€51.4m, $71m), plenty of that money would have still been coming in from United's runaway title success the previous season.
Advertising, TV deals, sponsorship were all up – but the people who have invested would have been expecting to see their brands associated with the Red Devils in the Champions League.
With four games to go, the club is not only guaranteed to finish the campaign with its lowest ever points total in the Premier League era, but it will definitely miss out on the Champions League next season.
The statement released next year could be a very different, and uncomfortable, read for fans.
According to Deloitte, the club earned £29.5m from Europe's elite competition last year.
Failure to qualify for next season's competition is predicted to cost the club up to £50m, based on lost ticket sales and broadcast revenue. That was expected to account for almost 10% of next year's revenue, says Deloitte.
And, as mentioned previously, this season isn't over yet. For finishing in pole position in the 2012/13 campaign, United received a total of £61.4m.
As it stands, the club currently sits in seventh place. Last year that would have got them £55.4m in the bank.
You can see that it's starting to add up.
Under Moyes' stewardship, the club has made two marquee signings. Let's agree to use the term 'marquee' loosely though.
Marouane Fellaini cost the club a reported £27.5m which was greeted with plenty of disgruntlement from the United fan base.
Yes, you would argue that the club desperately needed to invest, but for almost £30m on a player who has flopped quite spectacularly, United could have bought two Daniel Sturridge's, one and a half Jesus Navas's, repurchased Carlos Tevez two and a bit times.
All of which have been a resounding success at their clubs since their transfers over the last year and a half.
And then came Juan Mata, billed as United's saviour when he was purchased in January for a club record fee of £37.1m from Chelsea.
Mata has been considered a dud too since his switch from the London club, but still commanding weekly wages of an alleged £130k a week.
Deloitte estimates that the United wage bill at the start of the 2012/13 season was a whopping £182m a year.
In its latest financial statement for the quarter ending 31 December, United's staff costs stood at £51.6 million, an increase of £7.4m, or 16.7%, up from the same point in 2012, 'primarily due to the impact of player acquisitions and renegotiated player contracts'.
Wayne Rooney's bumper deal of £300k a week will play a hefty role in the substantial increase as David Moyes did whatever he could to hold on to his star man in an attempt to appease the fans in some capacity.
However, with this comes the very strong possibility that when United endeavour to sign players of a similar calibre to Rooney, they will also be demanding astronomical wages. Has United bitten off its nose to spite its own face?
Moyes didn't get paid too badly either. An annual salary of £5.6m to be precise. The Telegraph reports that the Scotsman earned a total of £137,254 for every game he managed.
It apparently also cost the Manchester based club £7m in severance packages and compensation on top of that.
One positive that the board can take from sacking Moyes is that the value of shares soared on the New York Stock Exchange the day after he was axed.
Following the confirmation that Moyes had departed from Old Trafford, the club's shares jumped in value by over 6% to the highest they've been since May 2013 when legendary figure Sir Alex Ferguson was still at the helm.
Just two hours after Moyes' sacking, the club's price on the New York Stock Exchange had increased by $100m.
Only time will tell how much Moyes time at the club will cost United, but the immediate aftermath suggests that it's been a very costly error for the club, who appointed him under Ferguson's recommendation.