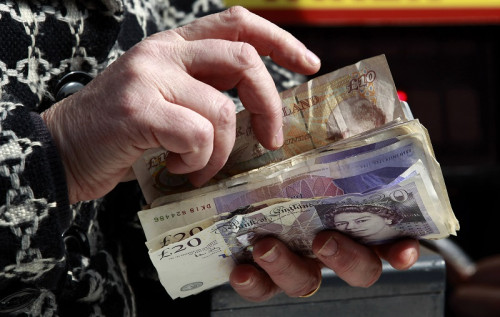 After a "painfully slow" recovery UK household incomes are set to start rising again in 2015 following six years of decline.
According to think-tank the Resolution Foundation, growth in disposable income for the typical British household is likely to be modest – barely positive in 2015-16 and less than 1% a year for each of the following three years.
The organisation said despite improvements, the living standards of the typical household will still be 3.5% lower in 2018-19 than they were at the start of the financial crisis of 2008, only just inching above the level they were last at in 2005-06.
The Resolution Foundation's report, The State of Living Standards, concludes that households have taken a large and permanent hit to their living standards from an unprecedented squeeze.
Had income growth continued at the rate seen in the decade before the crisis the median disposable income among all households would have been £30,300 in 2018-19, a third higher than the £22,900 which is now projected.
"Despite the strengthening recovery it looks like we're set for several years of very weak income growth," said James Plunkett, director of policy at the Resolution Foundation.
He added: "It's increasingly clear that the long downturn has permanently changed the course of living standards, with effects continuing to play out.
"As things stand, the recovery rests on consumer spending. And that spending rests on a diminishing savings rate, not income growth.
With living standards set to be a key political battleground over the next year, the report notes that much rests on how voters define a "recovery".
Resolution Foundation revealed new polling, conducted by YouGov, which shows the public are broadly split between two views of the recovery.
The survey found almost four in ten (39%) people said a '"recovery in living standards" requires their incomes to start rising again after recent falls, which the report suggests is likely to be fulfilled by 2015.
In addition, nearly half (46%) of the respondents said a "recovery" requires incomes to be restored to their pre-crisis level—something that the report shows will take much longer.
A HM Treasury spokesperson said: "The Resolution Foundation's report is further evidence of the 'large impact' that the Great Recession has had on hardworking families.
"But as the CBI report this morning revising up their forecast for growth in 2014 and 2015 shows, the government's long term economic plan is working and is the only way to improve the economic security for Britain's hardworking people."