Costa Concordia Trial: Francesco Schettino Hearing Delayed by Lawyers' Strike
Trial of 'Captain Coward' adjourned in Grosseto after his defence team refuses to work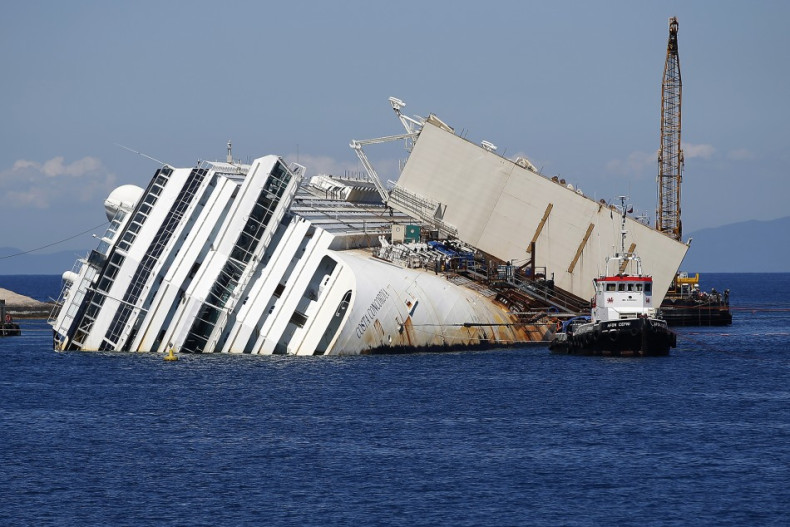 The trial of the man who guided the Costa Concordia cruise ship to disaster has got off to a false start - because the lawyers have gone on on strike.
Francesco Schettino was due to stand trial on charges of manslaughter and abandoning ship at a court in the city of Grosseto, Tuscany.
The 52-year-old, dubbed "captain coward" for crashing the Concordia and then abandoning it as it sank, duly turned up for the start of proceedings at the Moderno Theatre, with a mob of reporters and photographers from all over the world waiting for him.
However, Italy's lawyers are currently locked in an eight-day nationwide strike against a government legal reform, and thus Schettino's case had to be adjourned until a later date.
Schettino's lawyer, Domenico Pepe, did attend court but told judges he was abstaining from speaking because of the strike. However he agreed to speak to journalists outside the court.
Pepe told Italian SkyTG24 that Schettino did not flee the sinking ship with hundreds of passengers still on board, but actually fell from the liner.
'He actually saved lives'
Thirty-two people died when the Costa Concordia hit a rock off the Tuscan island of Giglio.
Data from the ship's black box suggests Schettino steered it too close to the coast, in the hope of performing a sail-past salute to the island's inhabitants and particularly a retired captain living there.
Schettino denies the charges, and his defence maintains the captain actually saved lives by manoeuvring the ship closer to the island's shores and no single person is to blame for hitting the rock.
If found guilty, Schettino faces up to 20 years in jail. The next hearing has been scheduled for 17 July.
Italian trials are infamous for their length and slow proceedings.