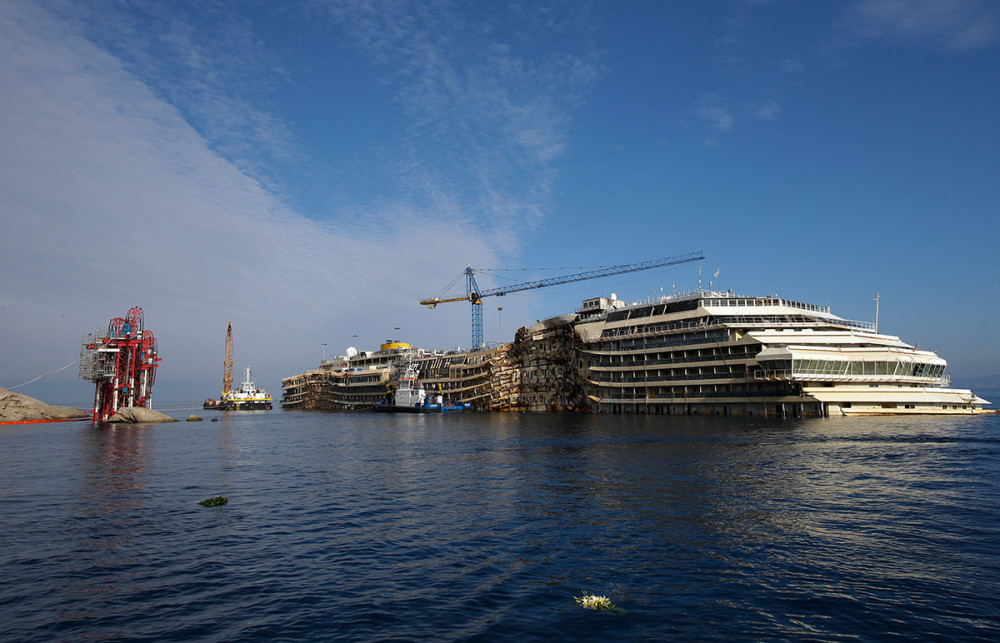 Two years after the Costa Concordia cruise ship ran aground, the rusted wreck still lies of the coast of Giglio.
Thirty massive tanks filled with air will lift the hulk of the Costa Concordia off the seabed in June so it can be towed away. Refloating the Concordia will be one more phase in the largest maritime salvage operation in history.
The ship, with more than 4,000 people on board, ran aground in January 2012, killing at least 32 people. The 290-metre liner, twice the size of the Titanic, has remained half-submerged since.