Costa Rica Deputy Minister Karina Bolanos Fired over Sex Tape [VIDEO]
Filmed love messages by semi-naked youth minister surface on YouTube and cost her her job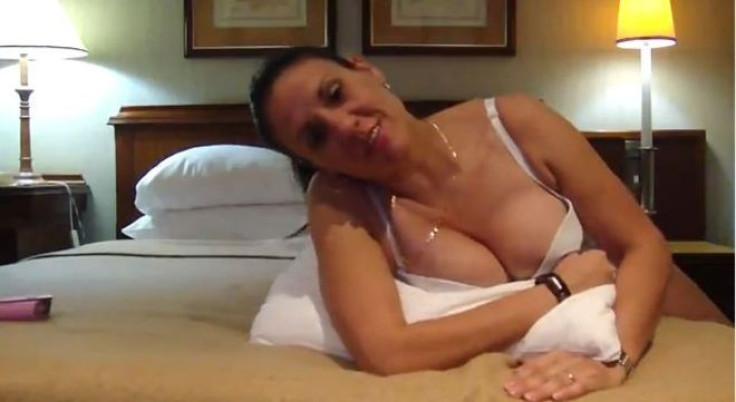 A sexy YouTube video has cost Costa Rican cabinet minister Karina Bolanos her job as deputy minister for youth after the Ministry of Culture and Youth said it had made her position untenable.
"Even though the information that has circulated is strictly related to the private life of Bolanos, and not with her work as a public official, she was released from her post so that she could face this in the private sphere," the ministry said.
"As a woman I had a right to defend myself and to speak," Bolanos told CNN. "These are questions of my intimate private life that have nothing to do with my work."
In the 56-second video, 39-year-old Bolanos sends a hot message to her beloved, a man she refers to as "little one", while she sprawls on a bed in her underwear.
"I miss you, I love you with all my soul and everything that you see here is yours," she says while blowing kisses at the camera and making explicit gestures.
Posted on YouTube by an unknown user, the video soon went viral and has been seen by more than two million people.
Bolanos said the video was shot in 2007, the year she parted form her husband.
A computer technician stole the tape from her home and tried to blackmail her with it, she claimed.
The incident stirred uproar in Costa Rica and embarrassed President Laura Chinchilla who has endured several corruption-related resignations during her two years in office.
© Copyright IBTimes 2023. All rights reserved.