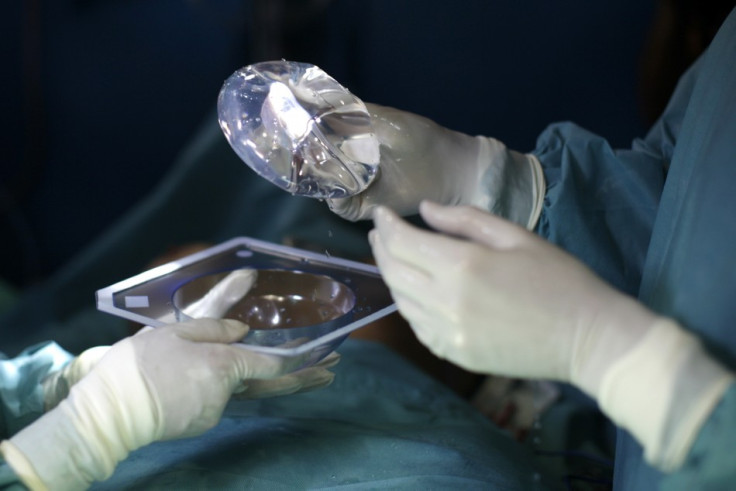 The cost of facelifts and breast enlargements in Britain may be about to rise by around 20 percent because of a new value-added tax (VAT) on plastic surgery, according to a report by The Telegraph of London.
Apparently, doctors performing "purely cosmetic" operations must register for the VAT. They will then pass the charges on to their patients. This is being seen as a move to boost public finances.
"The subjective proposals being put forward by HMRC [Her Majesty's Revenue and Customs] will potentially harm large numbers of patients," said Fazel Fatah, president of the British Association of Aesthetic Plastic Surgeons.
"They imply that, by definition, any procedure that corrects appearance rather than function is not a medical need. There has been no meaningful discussion with the professional bodies involved. We can only hope that common ground can be found that protects the well-being of patients while balancing the obvious need to increase tax revenues. With surgery, we are quite literally dealing with human lives," continued Fatah.
It is believed Chancellor of the Exchequer George Osborne plans to raise as much as £500 million each year by taxing cosmetic surgery. Until now, the VAT had been charged only on minor treatments like Botox injections and chemical peels carried out in beauty salons and skin clinics.
However, a HMRC representative said there was "no change in government policy on VAT for cosmetic surgery".
"It is not charged on surgery for medical reasons, and is charged for surgery for aesthetic reasons," the representative clarified.
This move is expected to increase the cost of certain plastic surgery by a minimum of £1,000.
"Some people -- women especially -- suffer psychologically if they don't feel their bodies are up to scratch. That is a very real condition. I don't like the idea of the government paying of debt with money from cosmetic surgery," Imogen Thomas, a model who had her breasts enlarged through cosmetic surgery, told the Daily Mail of London.
A Treasury representative declined to comment on the issue.