Could Obama's Russian hacking probe overturn the US election results?
Republicans support election-tampering probe, as Senator Lindsey Graham says "I'm going after Russia in every way".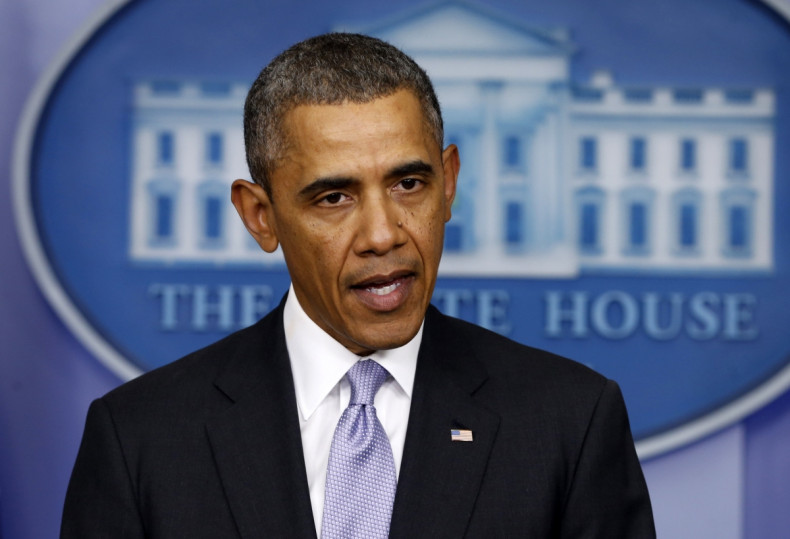 Before he leaves office early next year, President Barack Obama expects a "full review" of Russia's reported involvement in tampering with the US election via efforts to hack into US voting systems and the Democratic National Committee's servers.
The move has bi-partisan support and Republicans have been laying the groundwork this week, but at the moment it does not look likely to overturn the election result.
"The president has directed the intelligence community to conduct a full review of what happened during the 2016 election process ... and to capture lessons learned from that and to report to a range of stakeholders, to include the Congress," Lisa Monaco, Obama's counterterrorism and homeland security adviser, said during an event hosted by the Christian Science Monitor Friday (9 December).
Republicans seek to probe Russian cyber-intrusions during the election. "I am going to lead the charge to investigate Russia's role, not only in the elections, but throughout the world," said South Carolina's Republican Senator Lindsey Graham in an interview with CNN on 7 December, "I'm going after Russia in every way you can go after Russia."
Graham and Senate Armed Services Chair and Arizona Senator John McCain have been looking at Russian attempts to hack US weapons systems in a separate probe as well. McCain said he has been "working closely" with Select Intelligence Committee Chair Richard Burr to investigate Russia's suspected interference in the US elections.
"I think they're one of the most destabilising influences on the world stage," Graham told CNN. "I think they did interfere with our elections and I want Putin personally to pay the price."
Early this month seven Democratic senators sent a letter to Obama calling for him to declassify details, "concerning the Russian government and the US election." It was signed by all the Democrats on the Senate Intelligence Committee.
The "problem with hacking is that if they're able to disrupt elections, then it's a national security issue, obviously," McCain said on 8 December.
Trump continued to dismiss claims of Russian interference in the election this week and was rebuffed by former CIA and NSA director Michael Hayden.
In an interview published in Time Magazine which named Trump "person of the year," the president-elect said, "I don't believe [Russia] interfered" in the election, after emails were published by WikiLeaks, reportedly hacked from the Democratic National Committee's server and Clinton campaign.
Trump said he thought a statement by the US Director of National Intelligence in October identifying Russia as the source of the cyber-intrusion was politically motivated.
"The president-elect is factually incorrect," Hayden said in New York on 7 December, a day after the Time article appeared, when asked about Trump's stance on Russia's involvement in hacking the Democratic party over the summer.
In October, Secretary of Homeland Security, Jeh Johnson warned US states that, "malicious cyber actors have been scanning a large number of state systems, which could be a preamble to attempted intrusions." More than 20 states were targeted by the attackers.
In a few cases, "we have determined that malicious actors gained access to state voting-related systems. However, we are not aware at this time of any manipulation of data," Johnson said. He urged state election officials to seek assistance in bolstering cybersecurity ahead of the 8 November election.
Green Party leader Jill Stein has mounted a campaign to get a by-hand recount in states where cybersecurity experts and statistician have raised concerns about the security of voting equipment and abnormalities in the vote. But her efforts have been rebuffed and tied up in legal proceedings. Early this week a judge quashed her efforts for a recount in Michigan.
Throughout the 50 states, governors have said that they have seen no evidence of direct tampering that changed the outcome of the election.
During proceedings against Stein in Michigan, Trump's lawyers forwarded the same conclusion. "All available evidence suggests that the 2016 general election was not tainted by fraud or mistake," they said in a court filing.