Reversing his earlier decision, a federal judge in Michigan halted the hand-recount of 4.8 million ballots that had been cast in the presidential election.
US District Judge Mark Goldsmith issued the written opinion late on Wednesday (7 December) after an attorney pleaded with him not to make taxpayers pick up the $5m recount bill.
According to the Detroit Free Press, the Michigan Republican Party and Michigan Attorney General's office argued that the recount in the state was unwarranted, noting that a state appellate court had already decided the issue.
The hand-recount started on Monday (5 December) following an order by Goldsmith. However, a state appellate court ruled in a 3-0 decision that Green Party candidate Jill Stein had no standing to seek a recount because she does not have a chance of winning. Stein, who launched a recount bids in two other states, came in fourth place with just 1% of the vote.
"Her entire purpose is to audit the Michigan system," John Bursh, of the Michigan Attorney General's office, said during the hearing. Bursh added: "Don't become the first federal court in the country to order a recount...for a candidate who lost by 2 million votes."
However, Stein's attorneys argued that the recount had to continue, adding that the scrutiny had already shown a number of voting problems across the state. Stein's team pointed to Detroit, where more than half the precincts cannot recount ballots due to undisclosed issues.
"There is no way of knowing whether fraud occurred without conducting the recount," Stein's lawyer, Hayley Horowitz, said to Goldsmith during the hearing. According to the Free Press, Horowitz argued that it is "way too early" to know if fraud was an issue.
"It is revealing some really troubling aspects of how elections are run here," Horowitz added to the Free Press. "We think that's part of the reason the recount should continue—to continue revealing those problems so that the people of Michigan can see how their election operates."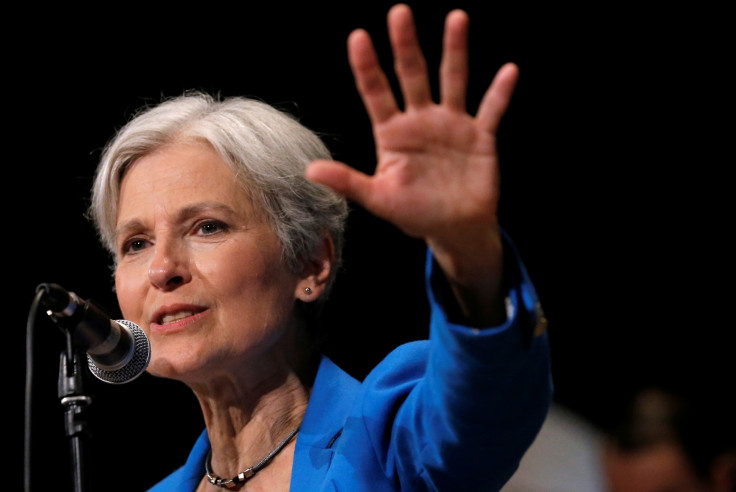 According to The Detroit News, Goldsmith said Stein failed to show she was an aggrieved candidate and entitled to a recount. The judge also said Stein's request to test the election system's vulnerability to fraud lacked evidence. "The vulnerability of our system of voting poses the threat of potentially devastating attack on the integrity of our election system," Goldsmith wrote.
President-elect Donald Trump beat Democrat Hillary Clinton to The White House by just 10,704 votes, 47.5% to 47.3%. Trump won the Electoral College with 306 votes but Clinton is leading him in the popular vote by roughly 2.7m votes.