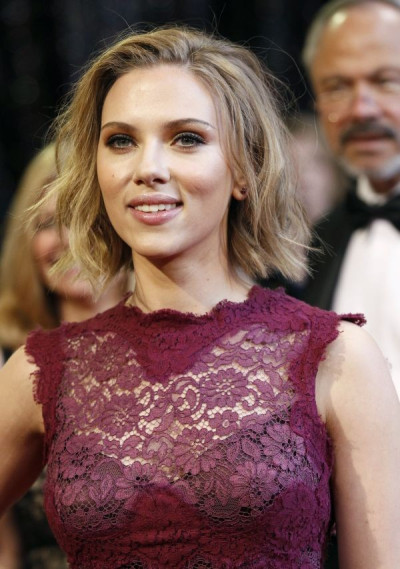 Scarlett Johansson has contacted the FBI after nude pictures of someone bearing a striking resemblance to her have appeared online.
According to TMZ, Johansson's representatives have contacted the authorities over the leaked images being circulated on social networking sites because they believe a "criminal act" has occurred.
The nude pictures allegedly show Johansson first posing in what appears to be her bedroom facing the mirror holding just a towel to cover her front, with her bottom completely on display.
The second image, a little bit racier, supposedly shows Johansson posing on the bed with her chest and face completely on show.
The FBI are said to be investigating Johansson's case along with other celebrities after a trend of leaked nude photos has engulfed Hollywood these last few months.
Despite contacting the bureau, Johansson has not confirmed whether the nude images are in fact she.
However MTV reports that one of the snaps shows a tattoo on the naked woman's left arm similar to a design Johansson has in the same place.
Johansson is now one of a number of celebrity victims of a hacking ring believed to be behind the theft, which has targeted more than 50 women, including Miley Cyrus, Jessica Alba and Vanessa Hudgens.
Recently, Mila Kunishas also been reportedly hacked, with the culprits apparently finding compromising snaps on her mobile phone of her "Friends With Benefits" co-star, Justin Timberlake.
The Sun reports police sources claim the leaked material has been traced back to one person, believed to be the gang's ringleader.