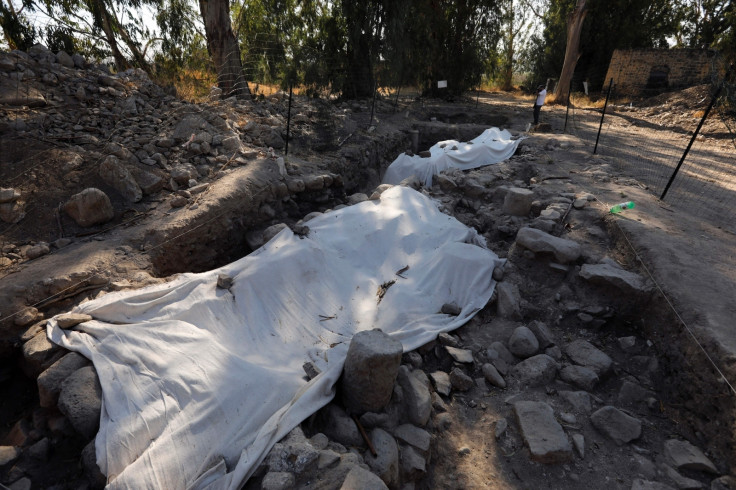 An archaeological dig along the banks of the Sea of Galilee in Israel has revealed what archaeologists believe is the Biblical city of Julias. Formerly the fishing village Bethsaida, the settlement is described as the home to Jesus' three apostles Simon Peter, Andrew and Philip.
The site remains were discovered in the Bethsaida Valley Nature Reserve by a team of researchers from the Kinneret Institute for Galilean Archaeology, Israel and Nyack College in New York.
"There are three candidates for Bethsaida: e-Tell, Masudiya and el Araj," Dr Mordechai Aviam of Kinneret College told IBTimes UK, pointing out that his team believes el-Araj may be the correct location considering the remains of a bath house discovered there could possibly date back to between the 1st and 3rd century AD.
Aviam believes that the bathhouse makes this the most likely location of the ancient city. "Josephus (the famed Jewish historian of the period) reported that the king had upgraded Bethsaida from a village into a polis, a proper city," he told Israeli newspaper, Haaretz. "He didn't say it had been built on or beside or underneath it. And indeed, all this time, we have not known where it was. But the bathhouse attests to the existence of urban culture."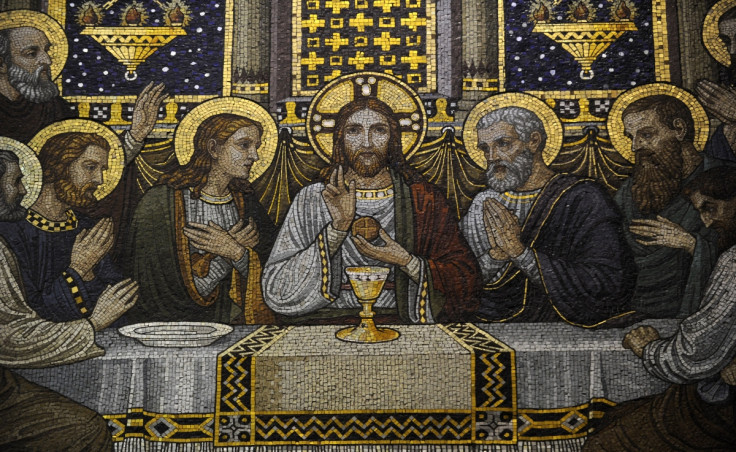 The gospel of John mentions Andrew, Philip and Peter having been from the town of Bethsaida. Additionally, traces of a 5th century ornate church — walls and gilded-glass mosaics — have also been found, suggesting that the site may have been one of significance.
Steven Notley, professor of New Testament and Christian Origins at Nyack College and academic director of the el-Araj excavations explained to the National Geographic that the structure could be the one described in an eighth-century account of Willibald, the Bavarian bishop of Eichstätt. In accounts of his travels in 725, Willibald mentioned a church in Bethsaida that had been built over the house of the apostle Peter and his brother Andrew.
Researchers are reserved about making more definitive claims regarding the find considering that only a small portion of el-Araj has been excavated. "We hope to find Roman period remains from the 1st to the 3rd centuries," Aviam said.
Bethsaida - meaning means "house of the hunt" in Hebrew - was founded in the 10th century BC. It appears in the New Testament as a place where Jesus performed miracles — such as healing a blind man — and where Peter, Andrew and Philip were born. The former two were brothers, and were tied to one of the more famous passages in the Bible, describing how the pair became disciples: Jesus saw Peter, who was then called Simon, and Andrew fishing in the Sea of Galilee and called out to them, "Follow Me, and I will make you fishers of men."