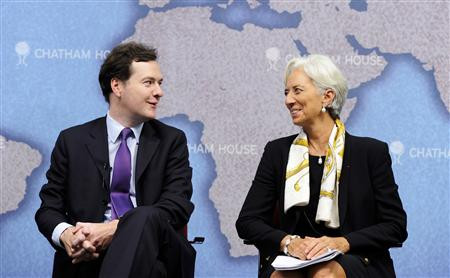 Chancellor George Osborne will address the Conservative Party conference Monday, with a clear message for Britain: The economy is in safe hands under the coalition government's plans.
The speech comes as the coalition's spending cuts have been attacked by the Labour Party, which says the chancellor's program will cut too fast and too deep at a time when the economy should be boosted.
In his first speech to the Tory conference as chancellor of the exchequer, Osborne is said to be ready to reveal a package to support families by extending the council tax freeze by one year.
According to the Mirror, the chancellor will fund the council tax freeze with cuts made in Whitehall over the past 12 months in a move that will save British households as much as £72 each.
The chancellor is also set to tackle arguments over his deficit reduction plan head on amid calls from Labour shadow chancellor Ed Balls for a reversal of the policy.
He will also tell conference that he will not bow to pressure to come up with an economic "Plan B" and will warn there is no turning away from the current austerity programme of more than £80 billion in cuts and £20 billion in tax rises
Osborne is set to defend his plans citing the examples of Greece and Italy to warn that Britain must begin managing its debts responsibly, even moreso with the crisis in the euro zone, the BBC has reported.