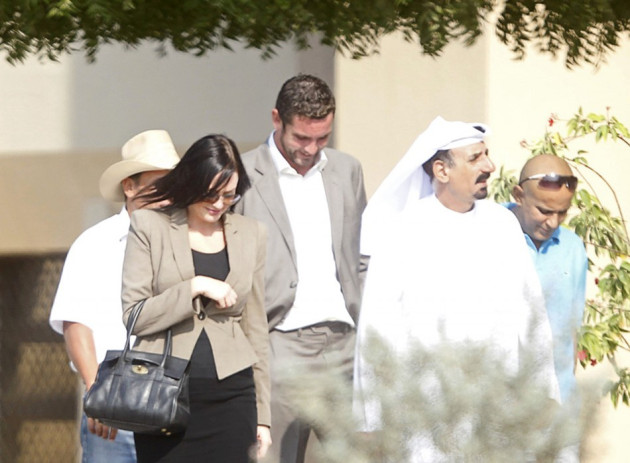 A British woman and an Irish man have been sent to two months in prison after they were arrested for having sex in the back of a taxi in Dubai last year.
Rebecca Blake, a 30-year-old businesswoman and Conor McRedmond, a 28-year-old welder, lost a year long fight against allegations.
McRedmond, a resident of Dubai from years said: "I am disappointed after coming this far and fighting these allegations for so long. I feel they are making an example of us."
The duo is not required to go to prison immediately but they cannot leave the country before serving their sentences. The pair claims they finished all their savings fighting for the case and that their passports have been confiscated. Blake has been laid off from her job following the incident, Mail Online reported.
Blake and McRedmond were arrested on 4 May last year after a 10 hour binge drinking session, following which they hired a taxi at about 10 pm.
According to taxi driver Qaiser Khan, only within minutes Blake took off her top and threw herself on McRedmond while "making the sounds of a woman having sex."
Khan soon pulled over the vehicle and summoned a policeman, who also testified in the court that the pair was having sex while he interrupted them.
The taxi driver also told the court that Blake tried to bribe him with "a lot of money" to tell prosecutors they had been only kissing, but he refused.
According to Blake and McRedmond the allegations were made against them after they had a tiff with the taxi driver about taking a longer route home.
Although medical reports in the case prove that the couple did not have sex, the Supreme Court of the country refused to drop the charges.
The pair's lawyer, Shaker al Shammary was disappointed with the court ruling and pointed out that the statements given by the two witnesses were inconsistent.
"The medical records show what the witnesses said was not true but this was not taken into account in the ruling," he added.
Now, the pair has only one option if they do not want to serve their time in jail- to beg for a royal pardon from Sheikh Mohammed bin Rashid al Maktoum, the ruler of Dubai.