Courageous Christian on death bed asks mother to forgive Isis thugs who burned her alive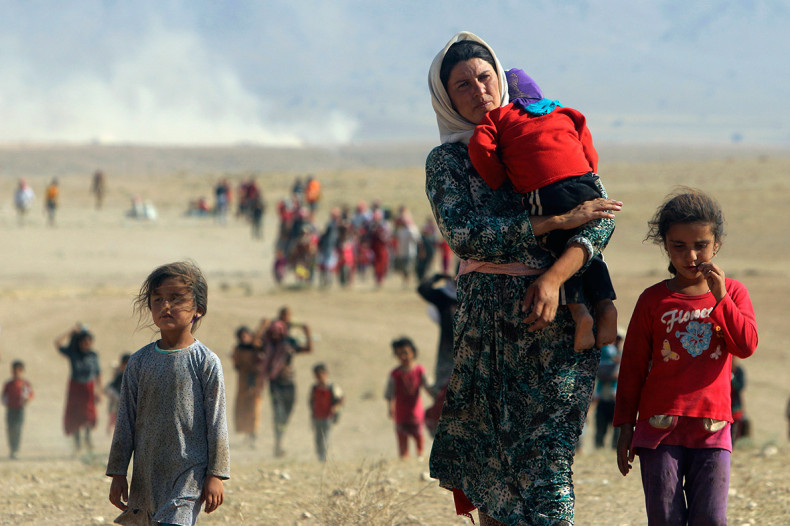 A Christian child on her death bed used her final words to ask her mother to forgive the Islamic State (Isis) thugs who burned her alive in her home. The courageous child, believed to be around 12-years-old, was burned in the Daesh (Isis) stronghold of Mosul, in northern Iraq, after her family were shaken down by the jihadists for Jaziya — a religious tax.
The tax is paid by all non-Muslims in Isis territory and a refusal often leads to a grisly death at the hands of a brutal jihadi enforcer. Isis intolerance towards other faiths means Iraq is now the second most dangerous place in the world for Christians — who are considered apostates and often tortured to death by the terrorists — only beaten by North Korea.
The extremists were said to be doing house-to-house collections when they gave the girl's mother a frightening ultimatum. They told the family they must leave their home immediately or pay — but when asked for a few seconds to grab the cash the thugs decided to show the limits of their mercy.
Human rights advocate, Jacqueline Isaac, said according to the Express: "The ISIS foreign fighters were at her door and they told her 'you have two choices, you are to leave now or you are to pay the Jaziya'. She said 'I will pay, give me a few seconds my daughter is in the shower'.
"They said 'you don't have a few seconds' and they lit the house with a torch from the bathroom the daughter was showering in."
As the flames engulfed the building the mother ran to rescue her child from the bathroom but before she could pull her from the flames she had been left with fourth-degree burns. Isaac added: "The daughter had fourth degree burns and the mother took her daughter, scrambling, doing anything to save her. Rushed her to the hospital and her daughter died in her arms. The last thing her daughter said: 'Forgive them'."
Out of a population of an estimated 35 million Iraq has 250,000 Christians, which has dropped from around 2 million. Many have fled the brutality of the Islamic State which has also decimated other faiths and ethnic groups such as Shia Muslims, Yazidis and Kurds.