The Islamic State has executed 49 people for a variety of alleged transgressions, including sorcery, blasphemy and spying, since August 2015, in its Libyan stronghold of Sirte, a report by Human Rights Watch has shown.
The non-government organisation based the findings on interviews with 45 residents from the former Gaddafi heartland, now the largest IS (Isis/Daesh) franchise outside of Iraq and Syria.
People interviewed by the group said those killed include alleged "spies" and "sorcerers", wounded or captive members of enemy forces, and a young man accused of blasphemy.
The Sirte residents described scenes of horror including public beheadings, corpses in orange jumpsuits hanging from scaffolding in what they referred to as "crucifixions," and masked fighters snatching men from their beds in the night
IS has also kidnapped and disappeared dozens of Libyan militia fighters and many are presumed dead, three exiled Sirte city councilmen and four fighters from groups opposing IS told Human Rights Watch.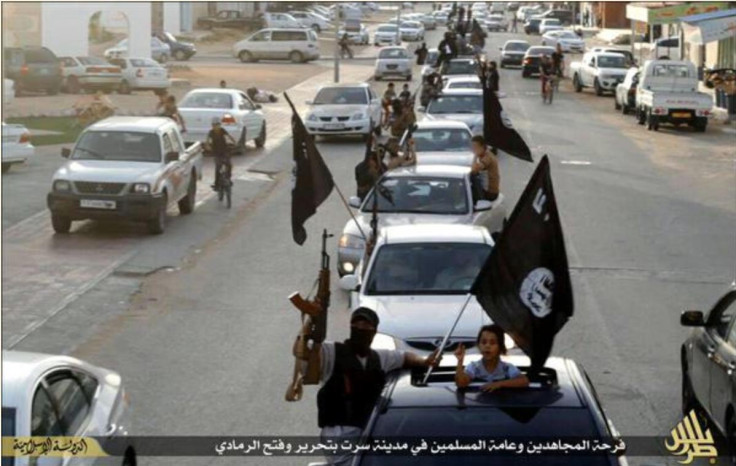 More than two-thirds of Sirte's 80,000 residents have fled since IS entered the city in late 2014, overcrowding refugee camps and forcing the city of Misrata, 150 miles to the west, to close its doors to the refugees.
The majority of interviews with the residents from Sirte were conducted in Misrata in March 2016. "Ahlam", 30, who had come to the city for food and healthcare, began to cry as she said she and her family would have to return to Sirte.
"Life in Sirte is unbearable. Everyone is living in fear. They are killing innocent people. There are no groceries, the hospital has no doctors or nurses, there is no medicine... There are spies on every street. Most people have left but we are trapped. We don't have enough money to leave," she told the NGO.
Twelve resistance leaders in Sirte were beheaded and crucified in the town in August 2015, according to the Libyan News Agency, Lana. It quoted one local in Sirte as saying the brutal crackdown had "sent fear and terror in the hearts of the people".