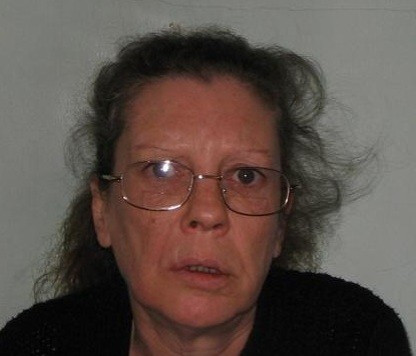 A woman high on drugs and alcohol who stabbed her boyfriend in the back with a bread knife has been jailed.
Caroline Humphreys, 49, from London, already had a conviction for assaulting a partner.
In the latest incident she flipped out and attacked the 45-year-old man in her flat after she had spent an evening smoking cannabis and drinking alcohol at home, Snaresbrook crown court was told.
She was convicted of grievous bodily harm and sentenced to 16 years in prison.
The court heard that she stabbed him in the shoulder and the back and struck his head with the knife. The man staggered from the flat bleeding heavily and was found by emergency services.
DC Nerys Lloyd-George said the case highlighted the fact that men could be victims of domestic violence.
"Today's sentence sends out a very clear message that domestic violence is taken seriously and will not be tolerated," she said. "While domestic attacks on men by women remain in the minority, they do occur."
Det Ch Insp Shabnam Chaudhri of Hackney Police said: "This assault serves as a reminder that the majority of perpetrators have a history of offending against all their partners and reporting to police could help save not only yours but another life."