Is this Britain's biggest crab spotted at Whitstable harbour? Or the most unusual sand formation you have ever seen?
Whatever it is, it is causing quite a stir online.
Quinton Winter, who had the image posted by one of his followers to his Weird Whitstable site, is convinced that it is the same massive crustacean he spotted while crabbing with his son last summer.
"At first all I could see was some faint movement, then as it rose from the water I thought, 'that's a funny looking bit of driftwood'," he told the Daily Express.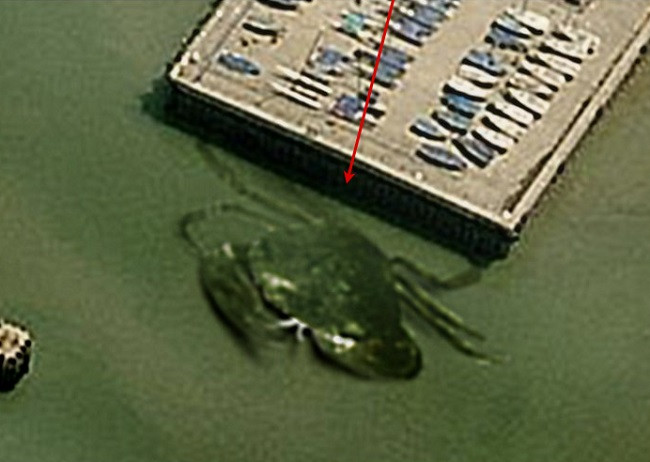 "It had glazed blank eyes on stalks, swivelling wildly and it clearly was a massive crab with crushing claws.
"Before this incident I thought the aerial photo showed an odd-shaped sand bank. Now I know better."
The biggest known crab species is the Japanese spider crab, which can grow to more than 12ft.