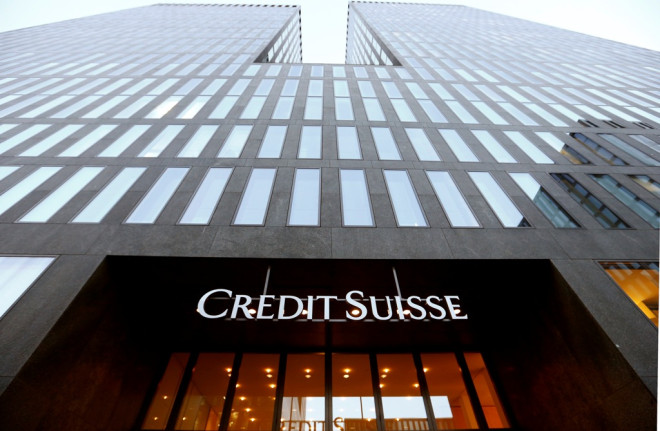 Credit Suisse has sold $5bn worth of bonds, the first benchmark offering since it was fined for helping rich American account holders evade taxes.
The$5bn (£2.9bn, €3.7bn) debt sale is the Swiss bank's first long-term, senior debt offering in the US in nearly three-and-a-half years. Bonds accorded senior status get paid prior to subordinate bonds and shareholders should there be a default.
The bank sold three-year fixed-rate bonds for 60 basis points (bps) more than benchmark US Treasuries and five-year fixed-rate bonds for 80 bps more, according to media reports. It also offered a three-year floating-rate portion for 49 bps more than the three-month London interbank offered rate (Libor).
Investors queued up for the offering and Credit Suisse received $10bn in orders.
The proceeds of the sale will be used for general corporate purposes, the bank said.
Research firm Morningstar said in a note to clients: "While the fine was certainly large and embarrassing to Credit Suisse, we do not see a long-term impact to the bank's credit profile or business model."
Guilty Plea
Credit Suisse has held on to its US banking licence despite pleading guilty to assisting American clients avoid paying taxes.
Earlier, the Swiss giant agreed to pay a $2.6bn fine, with US attorney general Eric Holder saying: "The bank went to elaborate lengths to shield itself, its employees, and the tax cheats it served, from accountability for their criminal actions."
Credit Suisse's CEO Brady Dougan said in a written statement: "We deeply regret the past misconduct that led to this settlement."
Dougan also said that the bank had "seen no material impact on our business resulting from the heightened public attention on this issue in the past several weeks".
Credit Suisse is the first bank in more than 10 years to plead guilty to criminal charges in a US court.
An unrelenting assault on once-hallowed Swiss banking secrecy strictures was kicked off in 2007 at UBS, which agreed to a $780m deferred prosecution agreement with the US in 2009.