Cricket World Cup 2015: Peter Moores must resign after England disaster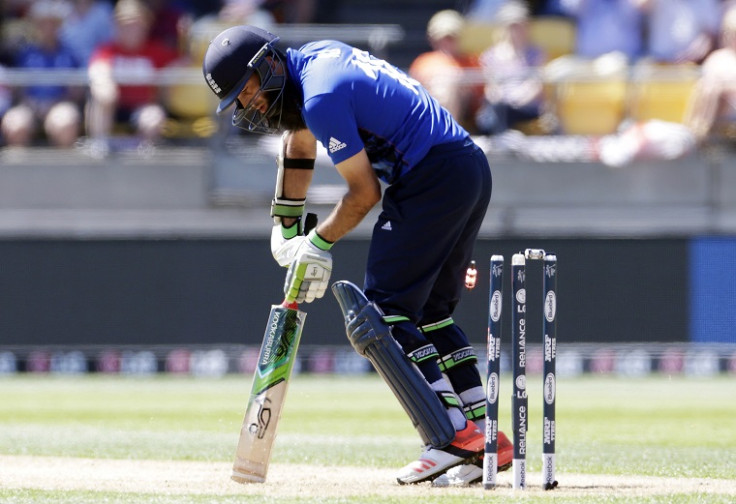 When Kevin Pietersen brought out his book last year, it was immediately and universally written off as a spoilt tantrum dressed up as an expose. Yet, with each humiliation his former England team-mates endure, his words appear more balanced, and prescient.
Pietersen may be a disruptive narcissist, but at present it's hard to argue with his views on two key subjects: the coaching ability of Peter Moores and the value of Indian Premier League as a hothouse for honing the skills of elite cricketers.
Moores, you might recall, lost his job as England coach first time round after falling out with Pietersen. He was also mocked by Graeme Swann and Michael Vaughan in their autobiographies, and continues to be scorned by Vaughan in his new role as a newspaper columnist.
After leaving the England job in 2009 Moores pitched up at Lancashire, where he had a mixed time, leading one of English cricket's most glamorous clubs to the championship, and then to relegation. Ask any Lancashire member for their views on Moores today and views are generally mixed, with many feeling he left a poor squad unable to compete at the highest level.
Now Moores is back at the highest level and it appears the aptly-named Peter principle is ringing true once again. England's coach has been promoted to the level of his incompetence.
Yes, England beat India at home last summer, yet those opponents have only won one of their last 23 tests away from home – and that was at Lord's, where England were abject. It's also worth remembering that England lost their other home test series last summer, to Sri Lanka – hardly one of the powerhouses of the longer game when playing on opposition soil.
This winter England have been hammered in Sri Lanka and their ordeal has continued in Australasia. India have once again proved meek opposition, but Australia have beaten England every time they've played them, and now their Tasman cousins have joined the party, inflicting arguably England's most embarrassing one-day defeat of all time.
The nature of England's surrender in their first two World Cup matches throws up an unkindness of questions for the coaching regime.
Why has Alex Hales, the architect of England's best limited-overs innings in recent memory - a match-winning hundred against Sri Lanka in last year's World T2 – been left out? Where are the three-dimensional power-players Ben Stokes and Chris Jordan?
Why did the brains trust wait until the eleventh hour to replace Alistair Cook, and until 11.59 to ditch Ravi Bopara? Most pertinently of all, how can they condemn Pietersen to international purdah, just for being a bit of a diva? We have yet to hear a satisfactory explanation for any of these queries, and it's unlikely we ever will.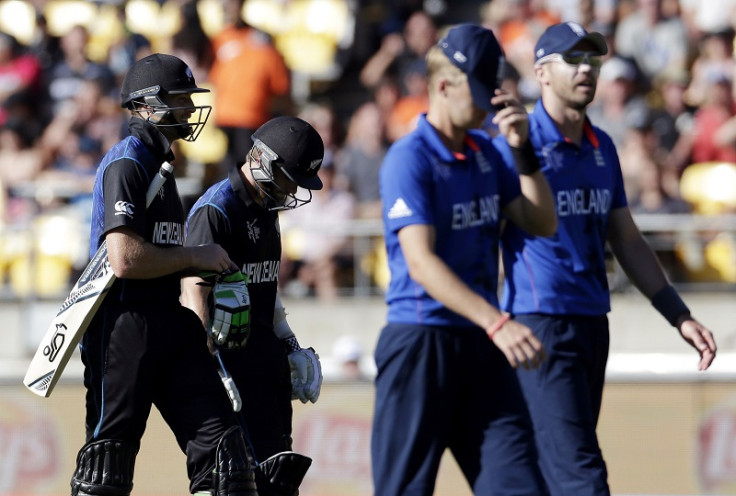 Horribly naive
Yet these questions also mask a deeper truth, problems which cannot be solved with the tinkering of personnel.
England's players have looked horribly naïve against the high-quality short-form practitioners of Australia and New Zealand. Their batsman have allowed pressure to build up, then got themselves out trying to smash the wrong ball. Their bowlers have kept bowling trusted line-and-length, even when faced with batsmen like Aaron Finch and Brendan McCullum, who turn such metronomy into a cardinal sin.
The reliable accuracy of James Anderson and Stuart Broad is wonderfully effective in test matches, when the batsmen are trying to protect their wicket. When they're trying to flay the ball to all parts, it looks horribly outmoded and inadequate, like a soldier using a musket to bring down a drone.
When McCullum opened his shoulders this morning, it was as if he'd caught England totally by surprise. As if they'd expected the Kiwi captain, one of the world's most feared batsmen, to come out and bat like Geoff Boycott.
But why is this? Why do the opposition players look capable of feats that are light years beyond our own?
Maybe the answer lies, somewhat ironically, in India, the one country England have been able to beat under Moores. Unfortunately for the ECB, this answer again bears out the 'rant' penned by Pietersen last autumn.
Pietersen has always been adamant that he, and other England players, should have the right to play in the IPL each April, even though that would prevent them from participating in the start of the domestic season.
His argument runs that players will learn more from training with and talking to the world's best players, and playing in front of 80,000 Indian spectators, than they will from playing against county trundlers on freezing grounds in front of a clump of Bovril-swigging pensioners.
On the evidence we have seen in the World Cup so far, it's hard to disagree. The likes of Brendan McCullum, Mitchell Starc and Tim Southee look like men who are used to playing high-class limited-overs cricket under pressure, and have spent years swapping secrets on slogs, scoops and slower balls. Our chaps look like a rabble of hapless ingenues, unable to fathom what is going on in front of them.
In the almost-certain event that England will make an early and ignominious exit from the World Cup, the ECB should flick through Pietersen's book a second time. They don't have to like the bloke, of course; it seems most people don't. But they should at least consider the wisdom in his words. If they don't, humiliation might become a recurring theme for England's one-day team.
© Copyright IBTimes 2023. All rights reserved.