Gareth Bale, Pepe, Dani Carvajal and Raphael Varane will miss the Real Madrid trip to Granada after Zinedine Zidane revealed that the latest had suffered a new injury setback. Meanwhile, the France boss could also rest Cristiano Ronaldo in order to the have Ballon D'or winner fresh for the club's attempt to recapture the Champions League crown and beat Barcelona for the La Liga title.
The Portugal international scored a hat-trick during Real Madrid's 3-0 victory over Atletico Madrid on Tuesday night to put Los Blancos on the brink of another Champions League final. However, Zidane has rotated him lately in La Liga and suggested that he could do the same on Saturday in order to have him rested for the second leg of the semi-finals to be played at the Vicente Calderon on Wednesday night.
"I speak to Ronaldo a lot. He knows himself very well and he knows that he's been playing more than 50 games a season up until now, but with the accumulation of all these games, now he has to rest a bit," Zidane said in the press conference ahead of the trip to Granada.
"I'm not the coach who is leaving him out, it's not like that. I chat to him a lot, as I do with all my players, and sometimes they have to rest if we want them to come into the closing stages at 100%. It's a case of dialogue with the players."
Bale, Pepe, Carvajal and Varane are also ruled out due to different injuries but injury-prone Fabio Coentrao will return – and could eventually made the starting line-up to give a much needed rest to Marcelo.
"Fabio will be with us tomorrow" Zidane confirmed while providing mixed news in the other two defenders.
Long-term casualty Pepe could be back available next week but Varane has suffered a new scare only 10 days after he returned from a long-term spell on the sidelines.
"Pepe is looking good and I think he'll be back next week, but he won't make it tomorrow. Varane felt something again but it's nothing serious, we just don't want to take any risks with a player who's feeling discomfort," Zidane confirmed only days after he also lost Carvajal.
Regular fringe players like Alvaro Morata, Marco Asensio or James Rodriguez are thus expected to play but Los Blancos shouldn't have much problems to secure the three points as Tony Adams' side are already relegated and have nothing to play for.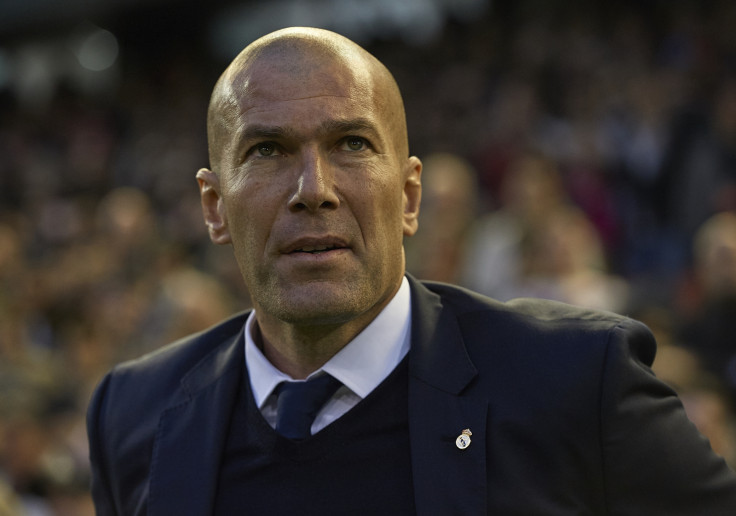 Zidane refused to take anything for granted anyway as he is well aware that Los Blancos cannot afford to drop more points to keep the pressure on Barcelona in the run-in for La Liga ahead of their last four games.
"We need to get into our heads what an important game it is for us and if we think it's going to be an easy game, we're mistaken. There aren't many games left and we know the three points will be absolutely crucial for us. We'll try and play the best we can, give it our all on the pitch as we always do and keep doing what we're doing," the Real Madrid boss said.
"Granada have nothing to play for and that makes it even more difficult. They're up against Real Madrid and they've got some quality players. We could say it's been a bad season because they've gone down but they're a team who have shown all year that they deserve to be in the Primera División. We're going to prepare well for the game and do the best we can".
Yet, Real Madrid are currently sit in the second position of the table behind Barcelona due to the head-to-head record, although their destiny is still their own as they have a game in hand.
Real Madrid look certainly on course to complete an amazing season but Zidane believes that there is still a long way to go to clinch the double, and his future will depend on that success.
"We haven't won anything. We may win titles, we may not. All we know is that we have to continue doing everything we're doing every day until the final minute of the final match. That's what we want to do, further than that we don't know what'll happen. I'm not concerned. I like the fact we're working with humility and respect for everyone we're up against. That's how it's going to be until the end," Zidane said.
"I try and do the best I can. I'm aware of the reality of what's expected of me but I'm not going to change anything. We know what this club is like, it's the way it is. You can't rely on anything other than results. This club is in my heart, but I know where I am. If you don't win, you're sent home, but that doesn't stop me from dreaming, trying to win everything possible and working hard."