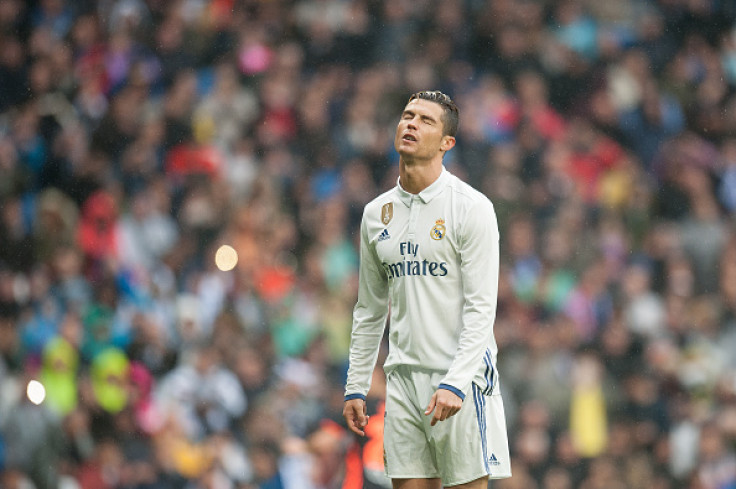 Cristiano Ronaldo has admitted that booing Real Madrid fans have made him miss former club Manchester United and the Premier League.
Ronaldo is set to lead Madrid in another Champions League final as the club takes on Juventus on Saturday (3 June), hoping to become the first team to win the competition in consecutive years.
However, despite scoring 10 goals and assisting five in the Champions League this season along with being the club's all time top scorer, the Portugal captain has been on the receiving end of boos and whistles from his own fans.
While he remains happy in Spain, Ronaldo says he prefers how the fans in England treated their players, having played for Manchester United from 2003 to 2009.
"I spent a lot of years at Manchester United and it [home fans booing] never happened to me. Not even once," Ronaldo said, as quoted on Sky Sports. "Maybe England is a case apart, the mentality is different."
"I'm very happy being in Spain but obviously I also miss England because you can't just turn off the memories."
The 32-year-old also admitted to being upset with Madrid fans booing him, claiming that the players need all the extra support that they can get.
"I don't like it and it's not normal that they whistle you in your own stadium," he added. "I just don't like it. It shouldn't be the case that a player who always wants to give his best and give 100 per cent for this team, when he makes his first mistake people whistle."
"It's not correct. And when you are on a difficult run that is when you need extra support from outside, not less. Sometimes we don't have it."
Ronaldo signed a five-year contract in November 2016 and has no plans on leaving anytime soon as the former Manchester United man hopes to play in his forties: "I said when I signed my latest contract that it would be my penultimate and that I would play on until I was 41."