Real Madrid forward Cristiano Ronaldo says he is a better player than Lionel Messi, his archrival at Barcelona. Ronaldo is Real's all-time top scorer with 326 goals in 313 appearances and has won league titles in England and Spain, while Messi is the only footballer in history to have won the Ballon d'Or four times.
However, the Portugal captain pointed to his consistency and longevity as characteristics that set him apart from other top players in the global game. "[Messi's success] doesn't bother me. If you look back over my past eight years, I've always been at the peak and that is hard. Name me someone else who has done it?" Ronaldo was quoted as saying in a documentary by AS. "After that, being number one or number two is a matter of small details, such as if you win trophies or not.
"Perhaps for you, Messi is the best. In my head, I am the best – and everyone should think that about themselves. That is why I have been able to achieve so much in my career."
Ronaldo added that it was difficult for him to watch Messi win four straight Ballon d'Or titles between 2009 and 2012. "It was hard for me to watch Messi picking up several Ballon d'Ors. I'd be thinking: 'Why should I go to the gala (awards ceremony)?'"
Unfair characterisation
The former Manchester United star also defended his on-field persona, saying his ambition is often mistaken for arrogance. "The most important thing for me is winning. It's as simple as that. I get mad when I lose," he said.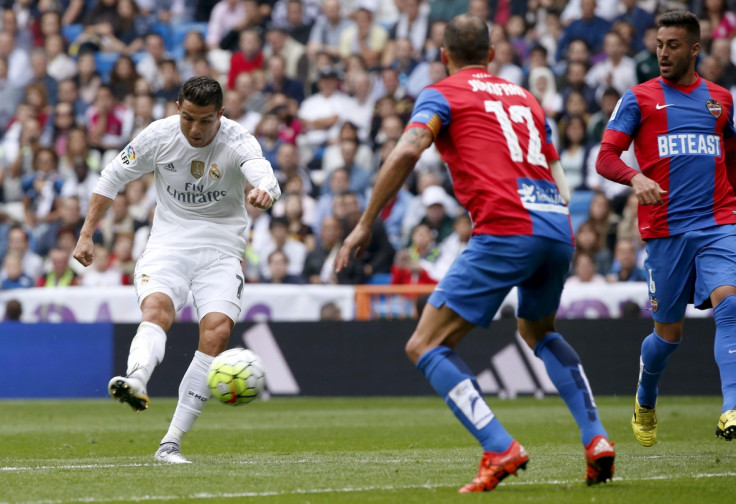 "Sometimes I regret what I do – I shout and say all kinds of things. My temperament makes me exaggerate everything. But it's a part of my make-up and those who work with me know that."
Ronaldo has scored 13 goals in as many appearances for Real this season and will look to add to his tally when the Spanish side host Paris Saint-Germain in the Champions League on 3 November.