Cristiano Ronaldo says he cannot guarantee that he will finish his career at Real Madrid amid reports linking him with a return to former club Manchester United. The 30-year-old, who overtook Raul to become Real's record goal scorer last month, said he was happy at the Santiago Bernabeu for the time being but did not rule out leaving the club in the future.
Manchester United and Paris Saint-Germain have been linked with moves for the Portugal captain, whose contract with the Spanish giants expires in 2018.
"Leave Real? Why not? For the moment I play with Real Madrid, but you never know," Ronaldo told German magazine Kicker. "You need to do what makes you happy, and nobody knows what will happen tomorrow."
The comments come after Sheffield Wednesday's Jose Semedo, a former teammate of Ronaldo at Sporting Lisbon, said he could see the three-time Ballon d'Or winner returning to England.
"He is very happy at Real Madrid and he loves English football, he loves English people and deep down I think he will come back to England," he said.
Manchester United manager Louis van Gaal declared in the summer that he would "love" to manage Ronaldo at Old Trafford, but acknowledged that there was little realistic chance of Real selling their star man.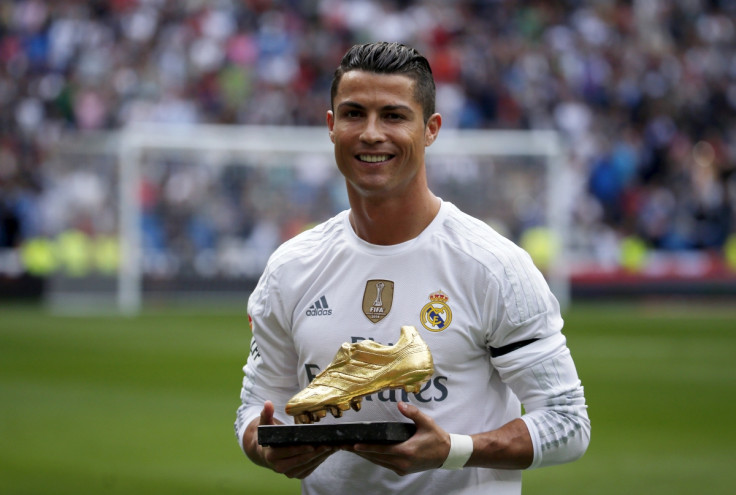 "Chelsea have Eden Hazard, he can always make goals," the Dutch coach stated in July. "Manchester City have [Sergio] Aguero, it's the same type. "Barcelona have Lionel Messi, Neymar and Luis Suarez. We, as Manchester United, have to compete with these clubs. So we have to look also for these kind of players."
Meanwhile, Ronaldo repeated his assertion that he is the best footballer in the world ahead of Barcelona rival Messi. "Perhaps for you the best is Messi, another may think it is [Andres] Iniesta. I respect that, but for me I'm the best." Ronaldo has scored 13 goals in as many appearances for Real this season and will look to add to his tally when the Spanish side host Paris Saint-Germain in the Champions League on 3 November.