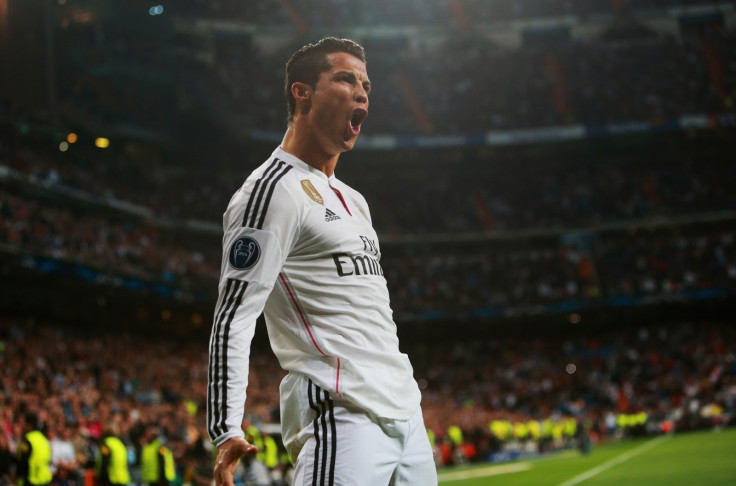 Cristiano Ronaldo's luxury yacht was inspected by armed customs agents while on holiday in Formentera with his family and girlfriend, according to Spanish media.
The Real Madrid forward was not on board at the time but instead was at a restaurant with his Spanish girlfriend Georgina Rodriguez. According to The Sun, Ronaldo is on holiday in the small Balearic island with his newly-born twins, mother and several other members of his family.
Customs officers allegedly demanded to see documentation from those aboard the yacht, with one of Ronaldo's family members taking care of the situation, Hola.com reported. The Spanish celebrity magazine published photos of three officials boarding the yacht.
A Spanish Tax Agency spokesman confirmed the agents were conducting a routine check. "It formed part of routine checks on vessels that are carried out every summer in different parts of Spain including the Balearic Islands," he said.
"It doesn't affect the users of the vessels but their owners or the charter firms if they are rented out," the spokesman continued. "These inspections involve the requesting of different documentation for the purpose of varying fiscal checks, especially regarding the possibility that the exemption on registration tax is incorrectly applied."
According to the spokesman, the exemption is only allowed if the vessel is being rented out.
One report on OKDiario.com's showbiz section LOOK, however, claimed the inspection actually occurred after a member of Ronaldo's security team had an altercation with a person on another boat. The report claimed the inspection had nothing to do with the accusation of an alleged tax crime hanging over the footballer's head.
"Witnesses have told LOOK that their presence on board the yacht was related to a request from a specific person. A Zodiac dinghy commanded by a member of the player's security team wanted to board a suspicious-looking vessel at high sea," the report said.
"The person on board that vessel didn't allow himself to be intimidated and faced with the reprimands of the bodyguard, he felt obliged to call the authorities to put a stop to the tense situation," the report continued.
The whole search, which lasted around 90 minutes, was reportedly filmed by an agent.
Ronaldo, who was charged with defrauding the Spanish government of £13m, is set to appear in court on 31 July.