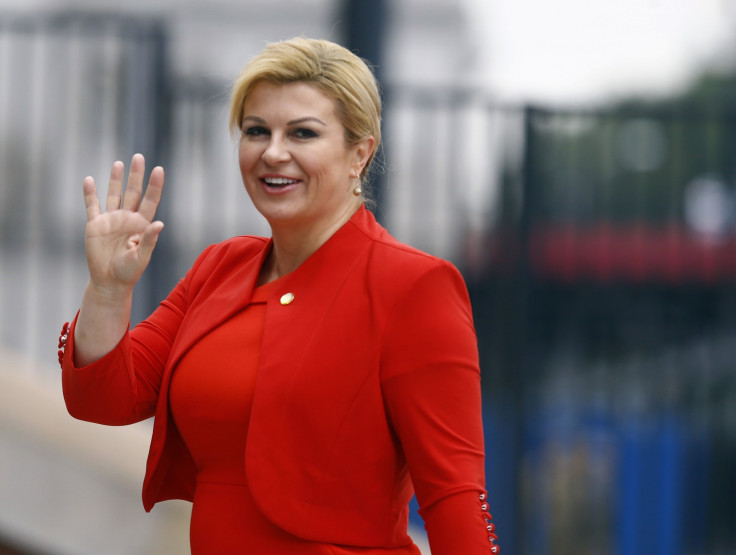 Croatian President Kolinda Grabar-Kitarović announced that her country would hold a snap election after the parliamentarians voted in favour of a no-confidence motion against Prime Minister Tihomir Orešković last month, which led to the fall of the country's coalition government. The elections will be held on 11 September, she said in a statement on Saturday, 16 July.
Orešković's government collapsed within six months of being founded due to a split between the coalition's largest party, the conservative Croatian Democratic Union (HDZ), and its junior party, the regionalist political platform Bridge of Independent Lists (Most). The removal of Orešković, a non-partisan minister who is neither a member of either HDZ or Most, came after several weeks of political turmoil within the coalition.
Andrej Plenković, a member of the European Parliament, is apparently the only candidate for the HDZ so far. But finance minister Zdravko Marić was also suggested as potential candidate for the party's leader and prime ministership. The party is expected to elect its new leader on Sunday, 17 July
Political analyst Ivan Rimac told Reuters that HDZ's appointment of a new leader will "likely to reflect positively on the party's standing and may even boost its coalition potential. However, we may again face a situation where it won't be easy to form a stable cabinet".
According to the news agency, the recent opinion poll showed HDZ trailing its main opposition, the Social Democratic Party (SDP), by 9.1%. It also predicted that none of the main parties are likely to emerge as a big winner with a sweeping majority, leading to the possibility of a hung parliament.
Croatia is one of the weakest economies in the European Union and joined the bloc in 2013. It has a population of just 4.2 million and an unemployment rate of around 17.2%. In 2014 it held a public debt of nearly 85.1% of its GDP according to Eurostat (the EU's statistics agency) – placing it ninth in the EU, behind the UK, France, Portugal and Greece.