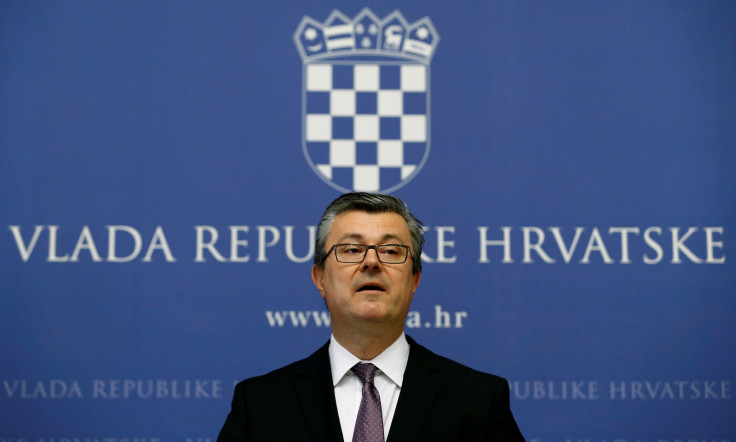 Croatian parliamentarians have overwhelmingly voted against their technocrat prime minister in a no-confidence motion that has seen the government collapse. Following the toppling of Prime Minister Tihomir Oreskovic, the country faces the possibility of snap elections.
In the no-confidence vote proposed by the coalition's largest party, the conservative HDZ, 125 of the 151 MPs voted against Oreskovic, a Canadian-educated financial expert but a political novice. A fresh round of elections is to be held if a new cabinet is not formed within 30 days. The country's president has begun holding talks on Friday, 17 June about forming a new administration. Oreskovic was a pharmaceutical executive with no party affiliation.
"I came in with the best intentions to help my homeland. am a little sad because I think we could have achieved more," said Oreskovic following the vote, according to Al Jazeera.
Oreskovic, who has been toppled within six months of taking over power, had fallen out of favour after he asked the HDZ's president Tomislav Karamarko as the deputy prime minister. The prime minister's removal has come after weeks of political wrangling and rocky relations within the fragile coalition.
The HDZ now plans to throw the name of Finance Minister Zdravko Maric for the post of prime minister while the opposition party wants snap elections.
"There is just a slight possibility for the HDZ to find a new majority, but I think such a government would be rather unstable and just postpone a snap election, maybe until the end of the year," a political analyst Zarko Puhovski told Reuters. Croatia, a country with a population of just 4.2 million is running with a high employment rate and is one of EU's weakest economies. It is in dire need of economic reforms to crawl back — a situation that is likely to worsen if elections are further delayed.