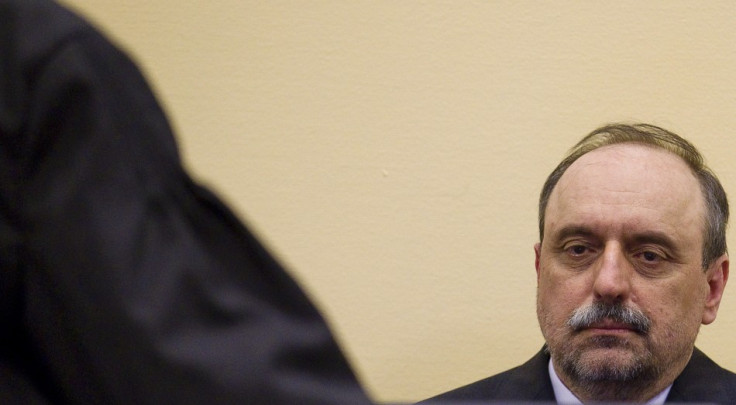 The former Serbian rebel leader and last war crime fugitive from the Yugoslav wars, Goran Hadzic has died on 12 July at the age of 57.
"After a severe illness Goran Hadzic died today," Serbia's state run Tanjug news agency said, quoting the regional hospital of Croatia's Vojvodina province. The news agency added in its report that his health "significantly deteriorated in last two months and he spent most of that time in the hospital where he died."
Hadzic was tried by the United Nations war crimes court, International Criminal Tribunal for the former Yugoslavia (ICTY) over his role in the alleged massacre of hundreds of Croat civilians in the 1991-1995 Croatian war. He was charged with the murder of nearly 300 men in Vukova in 1991 by Croatian Serb troops and deportation of over 20,000 people from a town after it was seized. The fugitive faced 14 counts of crimes against humanity including extermination, murder, torture and inhumane acts and he pleaded not guilty to all charges.
According to reports, he allegedly wanted to create a Serb dominated state after the splitting of Yugoslavia in 1991 following the collapse of communism. At the peak of the war, Serbs controlled nearly a third of Croatia.

In 2011, he was arrested in Serbia after being on the run for nearly seven years and his trial began in October 2012. He was diagnosed with terminal brain cancer in November 2014.
The judges of the UN war crimes court in The Hague had postponed his trial indefinitely in April this year because of his declining health, which meant he was unfit to stand trial. He was provisionally released from prison in April 2015.