A report published by a cross-party committee of MPs has slammed the "shocking" and "inexcusable" injustice against victims of modern day slavery, with many perpetrators escaping without punishment.
The report, made available on Sunday (30 April) claimed that some victims of slavery were recaptured after being rescued, leaving Prime Minister Theresa May, a longtime campaigner against modern day slavery, under pressure to solve the problem.
As home secretary, May helped install the Modern Slavery Act 2015, which consolidated slavery and trafficking offences as well as creating a provision for victim protection.
In July 2016 she vowed that as prime minister, she would "make it a national and international mission to rid our world of this barbaric evil."
The report claimed that some individuals had been left homeless after their rescue and were not offered enough support by the government.
"Victims, once identified, have no automatic formal immigration status or rights and are often faced with a total lack of understanding or even recognition of their situation., read the report.
"Thousands of victims have not come forward, while others who have chosen to give evidence against their enslavers have ended up destitute as a result of insufficient support, and unable to testify against their abusers."
In 2015, there were 113 convictions for modern day slavery offences, but only out of an alleged 3,266 cases – a rise of 40% from the previous year.
Chairman of the committee, Frank Field, MP pinpointed the nation's "lackadaisical" support for those suffering as the root of the problem.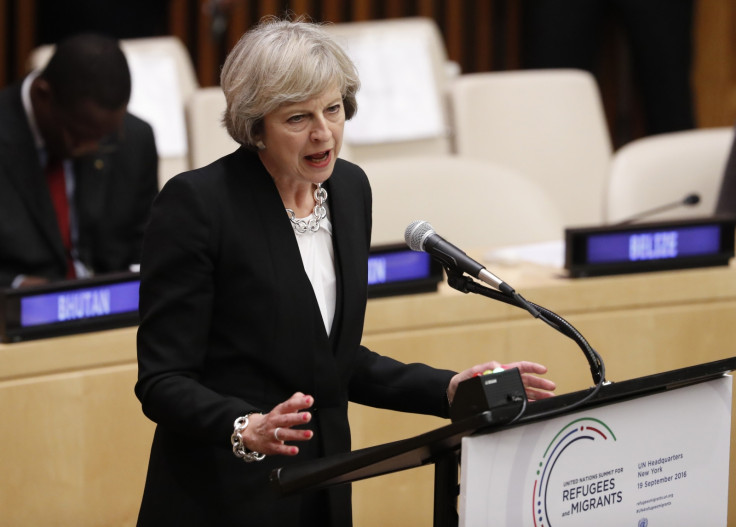 "Our response seems almost lackadaisical: a paper exercise earning you recognition as having been enslaved, which then entitles you to almost nothing as far as we can see.
"We don't even record instances where the same person is thrown back into this hell, even though that is surely the clearest sign of the failures in our response."
One victim, a 37-year-old Lithuanian man named Lukas was trafficked to Liverpool to collect charities bags from the front of houses in 2011, before his rescue was in vain as he was left homeless and picked up by traffickers again in 2013.
Working on a similar job in Bristol, he was saved again one year later and helped put his abusers behind bars for two and a half years, although charity workers now believe he has been captured by slavers for a third time.