Crude Oil Drops Amid Global Demand Concerns
Brent down 2.3% for the week.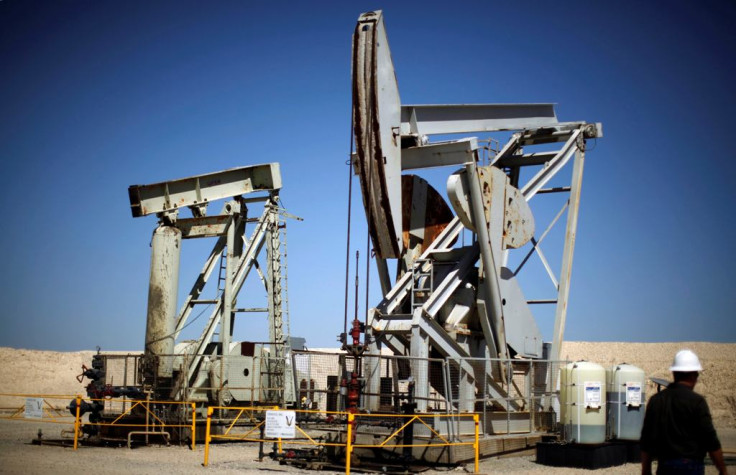 Crude oil futures finished a tad higher on 10 October, but logged losses for the week as a whole, as concerns surrounding global economic growth raised questions about future oil demand.
Brent November contract finished 16 cents, or 0.2%, higher at $90.21 a barrel on Friday.
But the global benchmark shed 2.3% for the week, its third successive weekly loss.
WTI November contract finished 5 cents, or about 0.1%, higher at $85.82 a barrel on Friday.
Light, sweet crude lost 4.4% for the week.
Commerzbank Corporates & Markets said in a 10 October note to clients: "The oil market is gradually beginning to panic, as the two key oil prices have shed a further $3 since [9 October] afternoon. Brent fell to a good $88 per barrel overnight, its lowest level since December 2010. WTI dropped to $83.5 per barrel and is thus the cheapest it has been since July 2012. Brent has plunged by 9% within the last two weeks and even by more than 20% as compared with its June high.
"The price slide has doubtless become more speculative in nature of late as the deteriorating global economic outlook, growing risk aversion and ample supply prompt more and more market players to bet on falling prices..."
"Iran added fuel to the flames [on 9 October] when it followed Saudi Arabia's lead and significantly lowered its prices as compared with international benchmarks. Just two days earlier, Iran had ruled out such a step. Thus the price war for market shares has entered its next round. This could hardly be a worse sign as far as [Opec's] external image is concerned. In difficult times, cooperation should really be the way forward.
"It will now be up to [Opec] to halt the price slide by speaking out and, ultimately, by taking action. If [Opec]maintains its passive stance, the market is likely to put [Opec]pain threshold to the test. According to consultant firm Oil Movements, [Opec] shipments are set to climb to a seven-month high in the four weeks to 25 October. This hardly sends out the right signal to the market even if Oil Movements does explain the increase by pointing to seasonally higher demand."
Crude futures shed more than a dollar on 10 October amid rising supplies and forecasts for weak global economic growth.
US oil inventories have been bolstered by the shale revolution in the world's leading oil consumer.
American crude stockpiles have risen against a backdrop of slowing growth in China, the world's second-largest economy and its No 2 oil consumer.
© Copyright IBTimes 2023. All rights reserved.