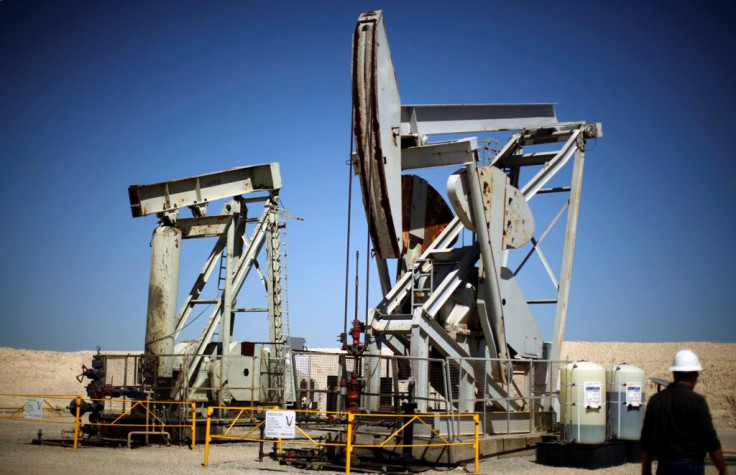 Crude oil prices traded lower on 12 January after Goldman Sachs lowered its short-term price outlook.
Brent February contract was down 1.96% to $49.13 a barrel at 0725 GMT.
The US February contract was down 1.82% to $47.48 a barrel.
Both benchmarks are at their lowest since April 2009 and have ended down for the past seven consecutive weeks.
Analysts at Goldman Sachs lowered their three-month price forecast for the European benchmark to $42 a barrel from $80.
They set their forecast for US crude at $41 a barrel, down from $70, adding prices will need to stay near $40 for most of the first half of 2015 before it would hold up shale oil investments.
Goldman analysts said: "To keep all capital sidelined and curtail investment in shale until the market has rebalanced, we believe prices need to stay lower for longer."
Meanwhile, in the US, refineries in Ohio and Pennsylvania were hit by fires over the weekend, curbing demand for crude in the world's leading consumer, Reuters reported. Refinery disruptions threaten to add to a growing oil glut by reducing demand from two sizeable plants, including the largest on the US East Coast.
Elsewhere, Opec-member Venezuela, in a 11 January statement, said it had agreed with fellow cartel member Saudi Arabia to work to revive the oil market and oil prices "with state policies" between the two producers. But the south American nation did not provide details.
The weakness across oil markets became obvious last week when for the first time since 2009, the entire oil complex slipped into contango, a market structure where prices for immediate delivery are cheaper than the prices of contracts for future months.
New oil and gas well permits issued across the US rose slightly in December 2014 after dropping in the preceding month on tumbling crude prices, data showed. November's drop signalled a potential slowdown in America's shale oil and gas boom.
Saudi Arabia, the world's largest oil exporter, has said it will not slash production to prop up falling prices and ignored calls from smaller Opec members, including Venezuela, to react to weak oil prices at a meeting of the cartel in November 2014.