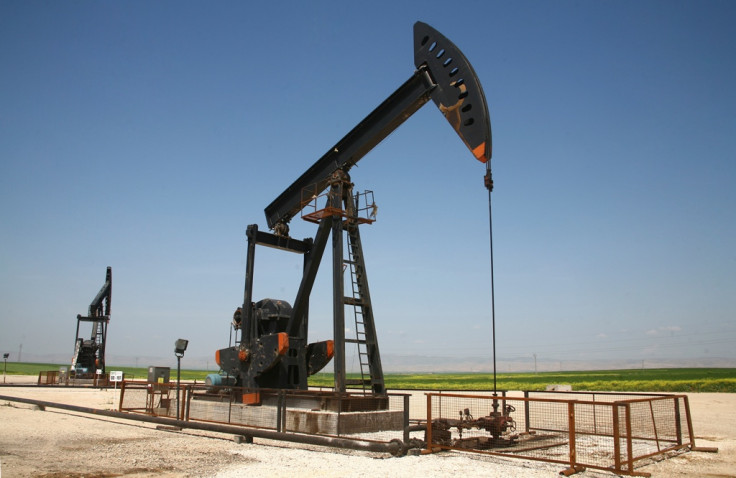 Crude oil futures traded lower on 17 April, but logged strong gains for the week on the back of the turmoil in the Middle East and lower US drilling activity.
Brent June contract finished 53 cents lower at $63.45 a barrel on 17 April.
The global benchmark gained 9.6% on the week, its highest since a 9.9% rally in the week to 16 October 2009.
US May contract, expiring on 21 April, finished 97 cents lower at $55.74.
WTI gained 7.9% for the week, its highest since a 13.5% rally in the week to 25 February 2011.
In Yemen, military units protecting the Masila oilfields withdrew on Friday (17 April), Reuters reported. While Yemen is not a major crude producer, the conflict has fuelled concern about potential oil supply disruptions from the region's major exporters, particularly Saudi Arabia.
Meanwhile, Baker Hughes reported that the number of US rigs drilling for oil and natural gas hit the lowest level in about six years.
The number of oil rigs fell by 26 this week to 734, down some 51% on year. The count on oil rigs has fallen for 19 successive weeks.
Jim Ritterbusch, president of oil advisory firm Ritterbusch & Associates, said in a note to clients: "Futures markets are always forward-looking and as a result, the market has seen a focus shift away from rising stock levels ... and toward production levelling where significant uncertainties lie ahead."
Opec output
Opec, which pumps a third of the world's crude, said in a report, that its total oil production rose by 810,000 barrels a day in March to 30.79 million a day.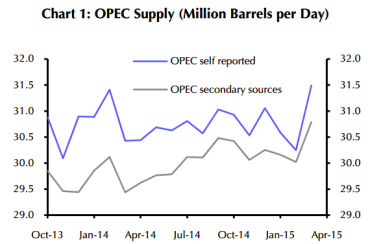 Saudi Arabia led the surge in Opec output in March. The Saudi boost was enlarged by higher output from Iraq and a partial recovery in Libyan production.
Capital Economics said in a note: "We expect the cartel to keep production around this level for the next year, but lower growth in non-Opec output and higher demand should put some upward pressure on oil prices.
"Our end-2015 and end-2016 forecasts for a barrel of Brent are $60 and $65 respectively."
Brent and US crude pushed above their 100-day moving averages this week.
Brent's 50-day average of $58.18 moved above its 100-day of $57.90 on 17 April, a bullish move termed a "golden cross" by market watchers. That puts the 100-day average as a major new support level.
Iranian oil
Earlier in the week, the International Energy Agency (IEA) warned that Iran's oil output may not rise significantly for up to five years after Tehran and world powers seal a final nuclear deal.
IEA chief economist Fatih Birol said there may not be a big growth in Iranian oil production right away as the Opec member's huge and complex fields have not been maintained "in the best way" owing to Western sanctions.
Birol added that the lifting of sanctions on Iran will have limited impact on global oil prices.