Crude Prices Dip Ahead of US Data and Iraq's Plan to Increase Exports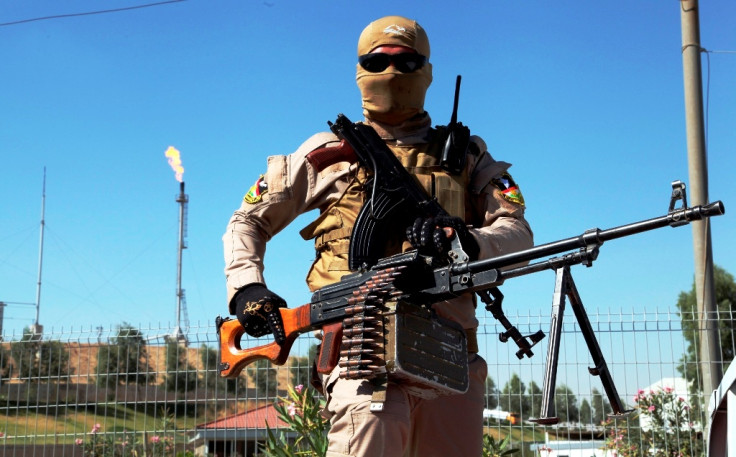 Crude oil prices traded lower on 26 June, ahead of data that could underscore a US economic recovery and after Iraq said oil exports from its southern terminals will increase despite the insurgency in the north.
Brent August contract was trading 17 cents lower to $113.83 a barrel at 11:30 BST in London. The European benchmark hovered at a premium of $7.40 to the WTI.
WTI August contract shed six cents to $106.44 a barrel in New York.
Prices have risen around 8% so far this year.
The US, the world's leading oil consumer put out jobless claims and personal spending data at 13:30 BST.
Meanwhile, Iraq's Oil Minister Abdul Kareem al-Luaibi has said that his nation's crude exports will increase in July. Opec's second-largest crude producer exports about 2.5 million barrels a day at present and around 75% of the country's oil production is concentrated in the south.
Commerzbank Corporates & Markets said in a note to clients: "Brent is trading largely unchanged at just shy of $114 per barrel, oil prices finding support from the situation in Iraq. Although oil exports in the south of the country remain unaffected by the fighting in the north, heavy fighting is nonetheless still raging in a bid to gain control of the country's largest refinery in Baiji.
"What is more, Iraqi Prime Minister Maliki has rejected not only the US demand for a unified government comprising Kurds and Sunnis, but also his own resignation. There is therefore still a risk of additional Sunnis joining forces with the [Isis] extremists and of Kurds splitting from Iraq."
"[Earlier], the US Department of Commerce granted two US energy companies permission to export ultra-light and only minimally-refined oil. The Department classifies this oil as a refined petroleum product that is subject to no legal export restrictions. This has been interpreted by the market as the first step towards relaxing the ban on the export of crude oil that has been in place since the 1970s.
"In response, the WTI price climbed for a time to $107.5 per barrel before coming under pressure again as a result of US inventory data. The US Department of Commerce stressed that this would not be accompanied by any change in current practice.
"Nonetheless, it could serve as a precedent, as other companies could also follow this example and be granted an export permit. According to US industrial sources, the US could export around 750,000 barrels per day of slightly-refined light crude oil. The first exports could begin as soon as August," Commerzbank analysts wrote.
Iraq War
Iraqi Prime Minister Nouri al-Maliki has welcomed Syrian airstrikes against the Islamic State of Iraq and the Levant (Isis) militants within Iraqi territory.
Al-Maliki confirmed the military action by Syrian President Bashar al-Assad's forces in an exclusive interview with BBC News. He added that Iraq, which is battling Sunni insurgency, had not requested the strikes against the militant group.
© Copyright IBTimes 2023. All rights reserved.