Dogs and their owners have begun arriving in Birmingham for the start of the 2015 Crufts dog show. Almost 21,500 dogs are expected to travel the NEC to compete in the world's largest dog show.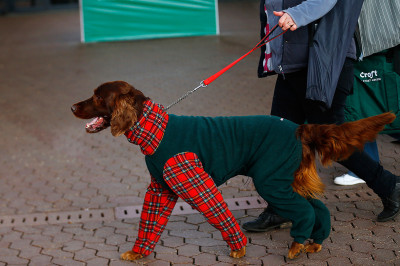 The event has an international flavour with 2,987 dogs competing from 43 overseas countries.
This year's Crufts runs from 5 to 8 March. Crufts 2015 will be televised on Channel 4 on 7 and 8 March.