The backstage area at Madison Square Garden is a flurry of activity, as pampered prima donnas are given a last-minute cut and blow-dry before they walk the runway. But this isn't New York Fashion Week; it's America's biggest dog show.
From Afghan hounds and Affenpinschers to Xoloitzcuintlis and Yorkshire Terriers, more than 2,700 dogs in 192 breeds are vying to be top dog at the Westminster Kennel Club Dog Show.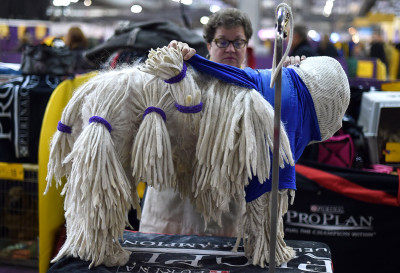 In its 139th year, the show is the second-longest continuously running sporting event in the United States, behind the Kentucky Derby horse race.
Judges select the best of each breed and group, divided into seven categories – hound, toy, non-sporting, herding, sporting, working and terrier.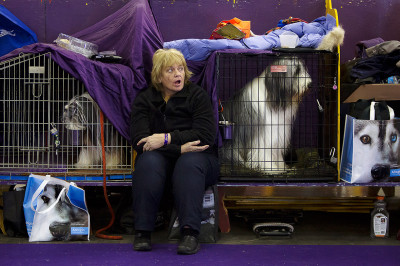 On the first day of the show, a beagle named Miss P won the hound group, a shih tzu called Rocket won the toy group, a standard poodle named Flame won the non-sporting group, and an Old English sheepdog named Swagger won the herding group. Sporting, working and terriers are judged on the second day.
The seven dogs selected as the best in their groups compete for the ultimate Best In Show prize. The winner gets a trophy and embarks on a media tour. In last year's show, a wire fox terrier named Sky won Best In Show, making it the record 14th time that breed took the prize.