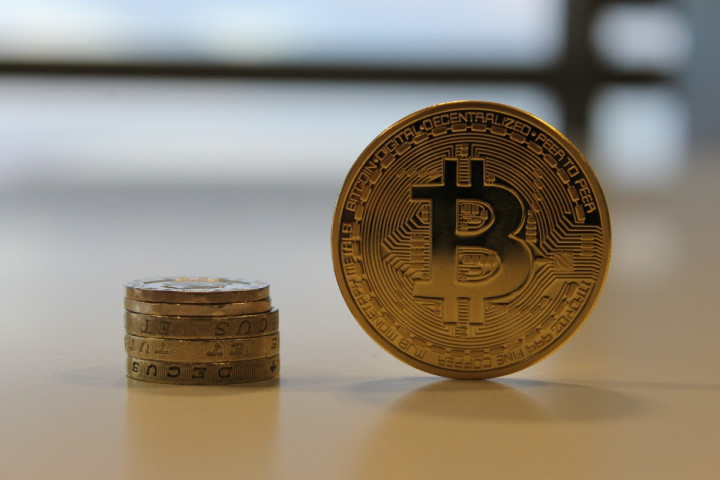 The price of bitcoin has seen a resurgence over the weekend following 10 days of steadily tumbling prices.
Most other major cryptocurrencies have seen a similar upturn in fortunes, with litecoin, dogecoin, peercoin and darkcoin all rising in price by between 3% and 6%.
The biggest mover across all markets was fedoracoin. The cryptocurrency, based on an online joke that members of the Reddit community wear Fedora hats, rose by almost 50% in value over the last 24 hours.
---
NSA described bitcoin system 12 years before its inception
---
The US National Security Agency (NSA) outlined a form of digital money similar to bitcoin in 1996, a recently surfaced study has revealed.
A paper entitled How to Make a Mint: the Cryptography of Anonymous Electronic Cash was published on an MIT mailing list, as well as in the American Law Review.
Although it does not solve many of the problems overcome by Satoshi Nakamoto in his seminal white paper 12 years later, the report does go into significant detail on how such a system might work.
"These schemes are far less satisfactory, however, from a law enforcement point of view," the paper states. "In particular, the dangers of money laundering and counterfeiting are potentially far more serious than with paper cash.
"These problems exist in any electronic payment system, but they are made much worse by the presence of anonymity. Indeed, the widespread use of electronic cash would increase the vulnerability of the national financial system to Information Warfare attacks."
---
70% of bitcoins lay dormant
---
A new study has found that up to 70% of bitcoins in circulation have not been spent in the last six months.
John Ratcliff, principal engineer at NVIDIA, produced a chart visualising blockchain analytics and posted it to social news site Reddit.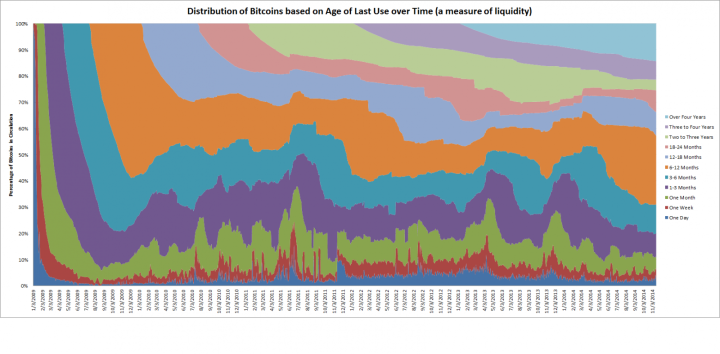 Many of the bitcoins being held onto were acquired during the price spike in November 2013, according to bitcoin advocate Tim Swanson.
"This is a sobering chart for advocates or entrepreneurs within the merchant payment processing vertical," Swanson said in a blogpost.
"What this shows is that despite the near quadrupling of merchants that now accept bitcoin as payments, on-chain activity has not seen a corresponding increase by consumers."