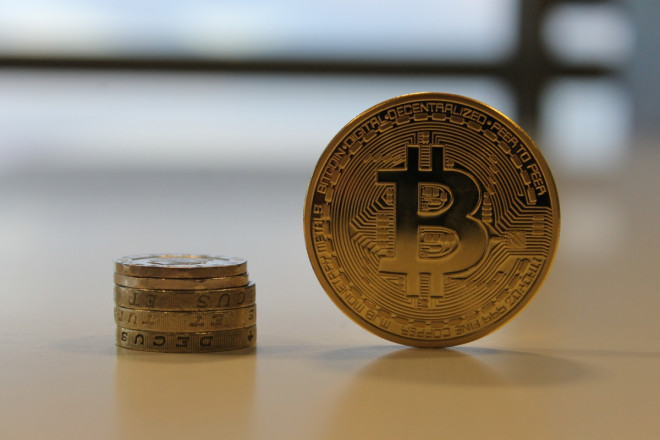 After overtaking litecoin and breaking past the $1 billion (£600 million) market cap barrier, the Icelandic cryptocurrency auroracoin has fallen as quickly as it rose, down almost 50% in the last 24 hours.
The currency remains ahead of litrecoin, in third place, but its market cap of $565m has almost halved in a single day, and is now not far ahead of litecoin, which grew 5.5% to $415m and $15.80 per coin.
Meanwhile, bitcoin has lost just 3% in the last 24 hours, according to data from CoinMarketCap, down to $649 per coin and with a market cap of just under $8.1bn.
Dogecoin remains stable today, down just 0.37% and worth $0.001 per coin; the meme-based currency has a market cap of $57.8m.
The biggest winner of the last 24 hours is qubitcoin, which surged more than 205% to $0.0011 per coin, but with a market cap of just $212,000. Cryptographic Anomaly was the biggest loser, falling 55% to $5.45 per coin and with a market cap of $101,000.
---
Bitcoin bank Flexcoin shuts down after £345,000 worth of bitcoins stolen
---
Bitcoin storage company Flexcoin was forced to close down this week after a cyber attack saw 896 bitcoins stolen from its online 'hot' wallet. Users who had paid a 0.5% fee to have their coins stored in offline 'cold' storage will have them returned free of charge.
In a statement on its website, the company said: "As Flexcoin does not have the resources, assets, or otherwise to come back from this loss, we are closing our doors immediately."
Flexcoin said it will be working with law enforcement to trace the source of the hack, and while this could lead to the thieves being caught, it is unlikely the stolen bitcoins will be found, given the currency's near-anonymous nature.
In an update to its original statement, Flexcoin said: "During the investigation into stolen funds we have determined that the extent of the theft was enabled by a flaw within the front-end."
The hacker then "successfully exploited a flaw in the code which allowed transfers between Flexcoin users...the attacker was able to move coins from one user account to another...this was then repeated through multiple accounts, snowballing the amount, until the attacker withdrew the coins."
Flexcoin added: "Having this be the demise of our small company, after the endless hours of work we've put in, was never our intent. We've failed our customers, our business, and ultimately the Bitcoin community."
---
London's first bitcoin ATM arrives in Shoreditch bar
---
Old Shoreditch Station cafe is now operating what is believed to be the city's first bitcoin ATM, just a day after HMRC classified bitcoins as VAT exempt.
Users of the ATM can make transactions of up to £1,000 and, unlike some other bitcoin machines, ID is not required.
Such is the excitement caused by a bitcoin ATM in the UK, one customer travelled over 200 miles to use it. Joel Raziel, who is director of Future Coins, which runs the ATM, told CoinDesk: "We were so honoured to have him with us. We treated him to lunch (paid for with bitcoin)."
London is expected to get several more bitcoin ATMs in the coming weeks, as Global Bitcoin ATM Limited and Satoshipoint Ltd both plan to install the machines iminently.