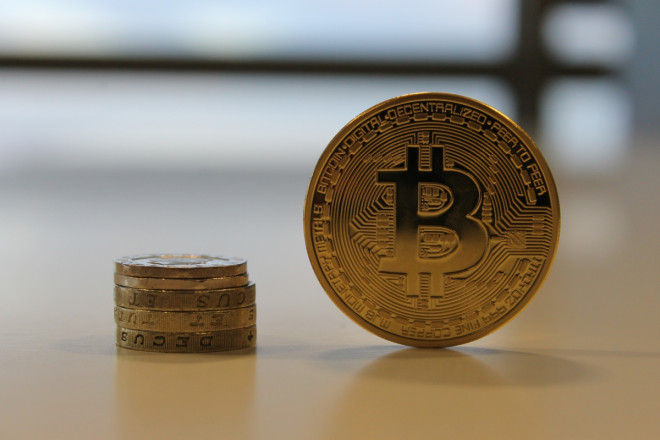 What's happening on the cryptocurrency markets these days? Where is the wailing and gnashing of teeth at wild fluctuations in price and market capitalisation?
The last 72 hours have seen almost no change in the price of bitcoin - and by extension - most other cryptocurrencies.
Generally positive, the top four cryptocurrencies by market cap (bitcoin, litecoin, peercoin and dogecoin) all saw minimal rises of less than 1%, but it was darkcoin which broke the mould, seeing a huge increase of over 50% in the last 24 hours.
---
The Darkcoin Rises
---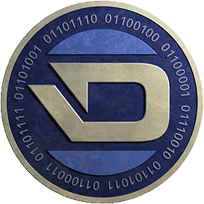 In the last seven days, the market capitalisation of darkcoin has almost tripled, going from $6.9 million (£4.12) on 8 May to $18.3m today with the price of a single darkcoin mirroring this rise (going from $1.60 to $4.46).
This has led to some in the darkcoin community predicting what is known as a "pump and dump" - where speculators buy up a lot of the cryptocurrency in order to artificially inflate the price of a coin and make a fast profit by selling off the coins at a higher price before it tumbles again.
The huge spike in the value of darkcoin is not dissimilar to the rises we've seen from many other cryptocurrencies before it.
The difference with darkcoin is that it is genuinely trying to stand out from all the other altcoins out there, by promising an even more anonymous version of bitcoin.
Darkcoin's selling point is that it makes it possible for people to make transactions without the payment being seen in the public blockchain, using its DarkSend payment system.
---
eBay actively considering bitcoin integration
---
EBay's CEO, John Donahoe told the company's annual general meeting that his company was "actively considering" the integration of the world's biggest cryptocurrency into its payment platform PayPal:
"Exactly how that plays out, and how we can best take advantage of it and enable it with PayPal, that's something we're actively considering. It's on our radar screen," Donahoe said.
This is just the latest statement from Donahoe about allowing customers to buy goods on eBay with bitcoin, but it is certainly the most positive so far going much further than last year's "we're kind of thinking about it".
Last month the huge ecommerce business opened up a special 'virtual currency' section to its main US site, enabling users to buy and sell digital currencies like bitcoin, as well as mining contracts and mining equipment.
There is no indication of a timeline for when a bitcoin payment option could be implemented on eBay.
---
Bitcoin 2014 Begins
---
This week the bitcoin world will be turning its attention to Amsterdam as the Bitcoin 2014 conference kicks off.
Organised by the Bitcoin Foundation, Bitcoin 2014 will feature talks and workshops featuring some of the most important and influential players in the bitcoin and wider cryptocurrency world.

The conference is divided into four distinct categories:
The Digital Economy
Bitcoin Technology: Present and Future
Rules of the Game: The Legal Landscape
Enterprising in the Digital Age: Merchant and Consumer Services
The keynote speaker will be Patrick M. Byrne of Overstock.com, currently the biggest retailer accepting bitcoin. Among the speakers will also be Gavin Andresen who recently stepped down as bitcoin's lead developer but remains as its chief scientist.
Also attending are Bobby Lee of BTC China and Circle CEO Jeremy Allaire.
The conference will also host the first annual Blockchain Awards which aim to "celebrate innovation and excellence in the bitcoin community."
---
Madibacoin: The South African bitcoin inspired by Nelson Mandela
---
I thought we'd seen the launch of every single possible type of altcoin, but I was wrong.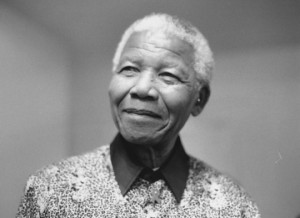 Madibacoin is promising to be the first politically-inspired cryptocurrency. It looks to be trying to cash in on the popularity of late South African statesman Nelson Mandela.
Madiba was a term of endearment used by South Africans for the former president, and now a mobile marketing company in South Africa is ready to launch Madibacoin.
Mahala Mobile says that Madibacoin is "an alternate cryptocurrency which is based on the sound principles of Bitcoin."
While Madibacoin can't be exchanged for other cryptocurrencies or fiat currency (yet) you will be able to exchange it for airtime, which founder of Mahala Mobile says was the reason for creating the coins.
Mahala Mobile wants the coin to be mined by people using their PCs and laptops rather than the mining rigs which you now need to mine bitcoin.
To help people along, Mahala Mobile will be also selling USB ASIC mining rigs to customers which will cost around £11.50.
The cryptocurrency is set to launch soon.