Cuban dissident blogger Yoani Sanchez has been confronted by pro-Castro supporters at the International Journalism Festival in Perugia
A group of 20 demonstrators accused Sanchez of being pro-American, shouting "Yes to Cuba, no to Yankee" and throwing fake dollars with the face of Sanchez on it at her.
They demanded the release of the Cuban Five, also known as the Miami Five (Gerardo Hernández, Antonio Guerrero, Ramón Labañino, Fernando González, and René González) who were convicted in Miami of conspiracy to committ espionage, murder and acting as agents of a foreign government in the US.
The group left the room singing Bella Ciao, an old folk song used by Italian anti-Fascist partisans during the Second World War.
"My voice sounds louder in face of their insults," said Sanchez. "I dream one day that every public figure in Cuba will be scrutinised and subject to critique."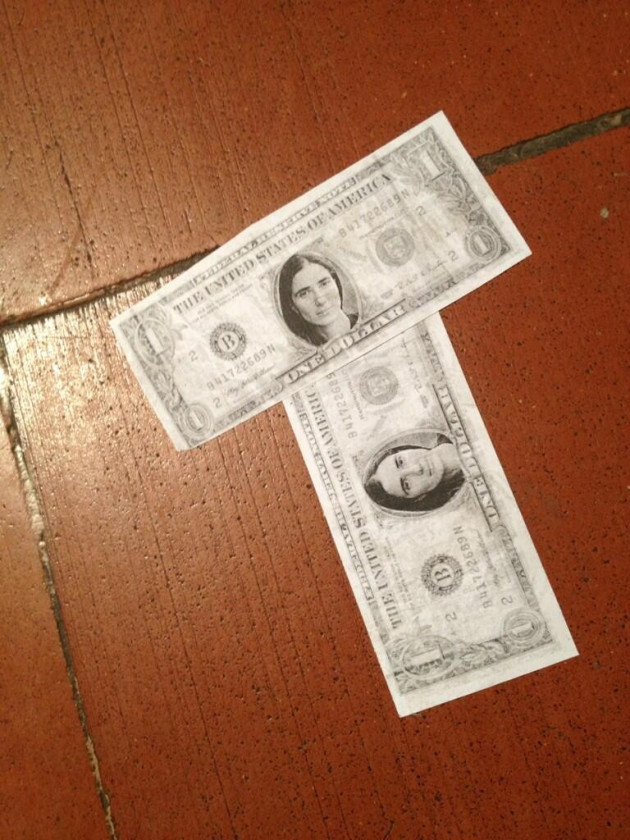 Yoani Sanchez started the blog Generación Y (Generation Y) in 2007, becoming Castro regime's most internationally vocal opponent. Her site gets millions of hits a month and hundreds of thousands of people follow her on Twitter.
The blog, published in 20 languages, reports on everything from mass arrests to the endless queues to sudden spikes in food prices.
She has also reported on how some enterprising Cubans get round internet restrictions. Internet access is limited because of technical underdevelopment and government censorship. It has been estimated that 98% of Cubans have no web access.
Cuba has no high-speed internet connection and public computers are connected to an intranet system called RedCubana, which contains only regime-approved sites. To break censorship, Yoani sends text message tweet from a mobile phone. "I'm a techonology freak," she admits.
"I live in Cuba, because I chose to live in Cuba, not because I was born there. I'm useful there," she said.
"When I was in Switzerland, my mind was in Cuba, my body was in Switzerland."
Sanchez was taken into police custody in September 2012 after a public protest against the regime's detention of an anti-Castro writer, Yaremis Flores, for her articles published on Miami-based CubaNet website.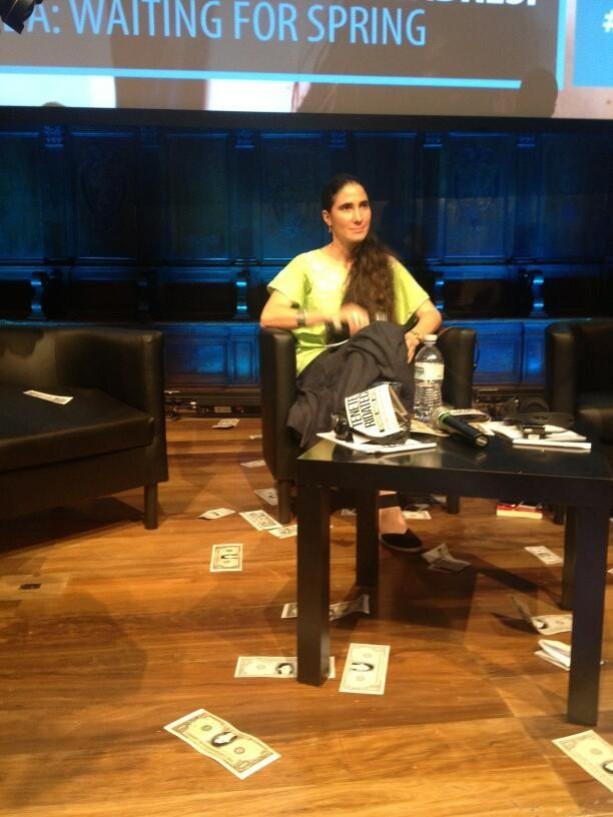 Sanchez appeared unruffled despite the violent protest at the festival.
"Here [in Italy], when they can insult me I can reply," she said. "The pain I feel is that in Cuba if they insult me, I can't reply.
"I feel like Ulysses now. I've been travelling around the world to feel people like me," she continued. "But I want to go home. That's the route of pain."
She added that she was critical those who see huge differences between the two Castro brothers. Raul Castro became Cuba's leader when his elder brother, Fidel, stepped down in 2006 for intestinal surgery.
"Raul Castro government has an original sin: we did not elect him. He inherited the president because he has the right DNA," she said.
"We want change," she continued. "My generation was never asked how we wanted to see the country to become like. My generation had never been able to choose the president who governs the country."
President Barack Obama said that the Sanchez blog "provides the world a unique window into the realities of daily life in Cuba" and praised her efforts to "empower fellow Cubans to express themselves through the use of technology".
"I have to speak a universal language, tell people what's going on," Sanchez said. "We, people of Cuba, deserve respect, because we are fighting against a monopoly, an inflexible structure which is the Cuban regime.
"We want respect and freedom as human beings."
Sanchez had been denied a travel permit for more than 20 times. She is now on her first trip abroad after the Cuban government eased travel regulations for its citizens.
The blogger faced demonstrations by pro-Castro protesters on her visit to Brazil. The demonstrators accused Sánchez's blog of spreading anti-Cuban propaganda. Some of the protesters went as far as denouncing her as a CIA agent.