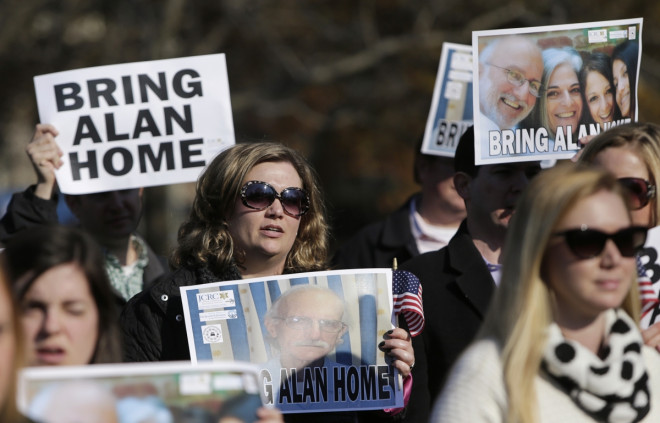 The Cuban foreign ministry has expressed concern over the health of jailed US contractor Alan Gross, who has launched a hunger strike after more than four years in the island prison.
The 64-year-old contractor from Maryland is serving a 15-year-old prison sentence for supplying illegal Internet equipment to the country's small Jewish community.
His family said that Gross, who is protesting against his treatment by both Havana and Washington and their failure to resolve the case, had already lost more than 45kg (100lb) since he was detained. His hunger strike have intensified the fears for his health.
The Cuban government said it is willing to negotiate a solution with the US government and that Gross has received medical attention. However, the case of the US contractor is perceived as a major hurdle in US-Cuban ties, which have started to improve in the past few years.
In a statement released by his lawyer, Gross said he is protesting "mistruths, deceptions, and inaction by both governments, not only regarding their shared responsibility for my arbitrary detention, but also because of the lack of any reasonable or valid effort to resolve this shameful ordeal".
Gross started the hunger strike as an AP investigation revealed that the US government aid agency USAID created a Twitter-style social network that was used in a bid to circumvent censorship and undermine the communist regime in Cuba.
The ZunZuneo project - slang for a Cuban hummingbird's tweet - lasted more than two years and attracted tens of thousands of subscribers.
According to information obtained by AP, the US government planned to build a subscriber base through "non-controversial content" then introduce political content when it had reached a critical mass in an attempt to trigger a possible 'Cuban spring'.
ZunZuneo was introduced shortly after the arrest of Alan Gross in 2009.