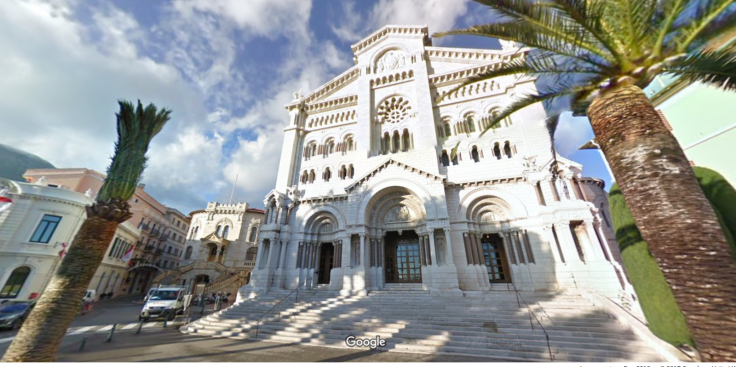 A priest working along the super-rich French Riviera literally caught a thief red-handed after laying a clever trap for the man he suspected had been stealing money from his cathedral's charitable collection box.
The priest's suspicions were raised in early 2016 when he took up the job at the Saint Nicholas Cathedral in Monaco and noticed a drop in the money being donated by churchgoers.
To catch the culprit he alerted local police and came up with an idea to catch the perp.
He laid a trap, according to AFP, in the charity box which would spray red paint on anyone who attempted to break into.
A sexton at the church was soon caught with red marks on his hands, and later confessed is crimes to police.
A resident of Cap d'Ail, the thief told authorities he stole the money - estimated to be €3,000 (£2,670) - to help pay for his son's wedding.
He was able to take the cash because he had a key for the box cut before the priest had relieved him of the job of sorting each weeks' takings.
The Monaco court gave him a suspended sentence of five months and fined him €1,000.
The police investigation revealed that Saint Nicholas Cathedral collected €136,000 in 2016 and €145,000 the year prior.