Curiosity Server Issues Being Worked On
22Cans team "hasn't slept all week"
Curiosity designer 22Cans has released a statement and accompanying video explaining how they are working around the clock to fix server issues that have plagued the game since its launch on 5 November.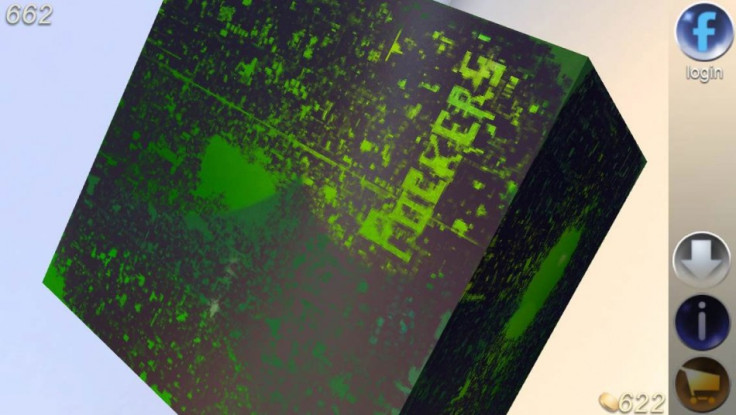 Players have reported being unable to access the app at all, receiving instead an error message saying "cannot access server." Other players have reported losing the coins they have collected during the game as well as other data.
Curiosity is a cube made up of 64 billion microscopic "cubelets" which players around the world can access and chip away at by tapping the cubelets. At the centre is an unknown, "life changing" prize which will only be seen by one person - the one who taps away the final piece
However, lag issues and server crashes have hampered the game's progress after an unexpectedly high amount of players tried to access it. More than 500,000 users are now registered on Curiosity, overloading the 22Cans servers which are managed by a team of only six people.
The team has released a video in which head designer and company founder Peter Molyneux explains the issues and how 22Cans has been "sleeping on the floor" of their office until the server problems are resolved:
22Cans has also released a statement, explaining that it did not expect such a large volume of players and that the team is "disappointed" that it has not been able to make the servers run smoothly:
"Even in the most popular MMO games it is rare for 10,000 people to be playing in the same level at the same time - currently up to a million people are trying to get access to our server. What has blown us away is the number of taps each player wants to do, we estimated it would be hundreds, but it is actually thousands, and in a few cases millions. We simply did not anticipate this level of curiosity.
"We are extremely disappointed with ourselves that we underestimated the popularity of Curiosity. This is manifesting in a subpar experience for the majority of curious people around the world. We can only offer a heartfelt apology at this stage; our programmers have been awake pretty much since Curiosity came out.
"We believe we now have the solution, and are working as quick as humanly possible to resolve the server connection issues and resulting from that the disappearing coins that so many users have been reporting."
IBTimes UK
© Copyright IBTimes 2023. All rights reserved.