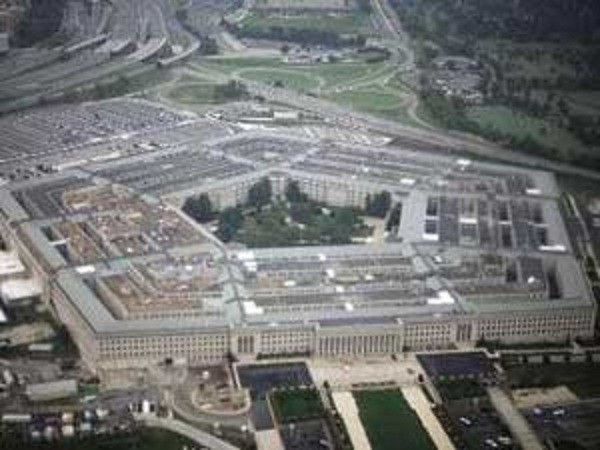 The U.S. military has warned that it reserves the right to retaliate with military force if come under cyberattacks and has begun a legal framework to cover offensive operations.
In a 12-page report to Congress released on Tuesday by the Pentagon, it stated that the role of the U.S. military in the event of a cyberattack as: "When warranted, we will respond to hostile attacks in cyberspace as we would to any other threat to our country.
"We reserve the right to use all necessary means - diplomatic, informational, military and economic - to defend our nation, our allies, our partners and our interests."
Now a statement released by the US Strategic Command has announced that legal frameworks have been put into put place should a cyberattack on U.S. should occur.
"I do not believe that we need new explicit authorities to conduct offensive operations of any kind," said Air Force General Robert Kehler.
"I do not think there is any issue about authority to conduct operations," he added, referring to the legal framework.
Cybercrime: Prevention, Protection, Punishment Against Cyber Attacks (Conference)
The military is still working its way through the rules of engagement that would apply for cyber warfare that lie beyond "area of hostilities," or battle zones, for which they have been approved.
Kehler, speaking at a teleconference on Wednesday, said that as long as it received approval from the President, offensive action against an attack from cyberspace would equate to those on the ground, air, sea and space.
"The question is, how, and to what extent, are they thinking about automated responses?" said Herbert Lin, a cyber expert at the National Academy of Sciences, speaking the Washington Post.
One problem the military faces with cyber war is identifying where attacks have originated from and that the army need to improve its ability to identify attackers.
A number of security experts and intelligence have pointed out China and Russia as the key perpetrators of attacks on American computers, but no official accusations have been made against these countries.
Kehler did say how the military was learning daily from its operations in cyberspace.
"I think we all wish we were going faster, but we have made progress, we have a number of rules of engagement in place," he said from Omaha, Nebraska, where Strategic Command was hosting a cyber and space conference.
Attacks on U.S computers have cost defence industries $1 trillion in lost intellectual property, competitiveness and damage, according to Insurance Journal.
Defence Department employees operate more than 15,000 computer networks with seven million computers at hundreds of locations around the world.