Jason Kenny produced two of the rides of his life to take the gold medal in the men's sprint as be beat old rival Gregory Bauge of France.
The Brit was under extreme pressure to win the event having been preferred to Sir Chris Hoy who took the gold four years ago in Beijing when he defeated Kenny in the final.
However, the decision was made to choose Kenny and he showed exactly why this was the correct choice as he overcame the three-time world champion Bourge to claim Team GB's 17th gold medal of the London 2012 Olympics.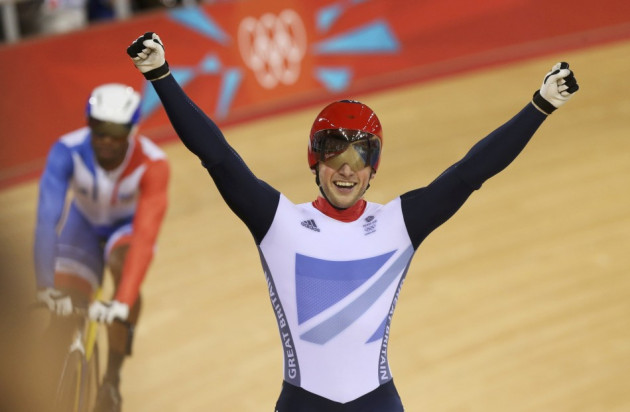 In the first race Kenny took the high line and powered into the home straight to collect the win before choosing to lead from the front in the second race and once again cruising to victory.
"It's amazing. I hadn't even thought about it until the last round and it dawned on me," Kenny told the BBC. "I did it for the team. We were really close and he's been faster at the Worlds. Three days ago I qualified quicker and I like racing against Bauge."
The 24-year-old became a triple Olympic champion having already won the team sprint in Beijing and then retaining his title in London just days ago.
Hoy was also quick to offer his congratulations as he broke his promise to remain off Twitter to show support for the man he beat in the final four years ago.
"[sic] I know I said I was off twitter til after 2mro but that was PHENOMENAL by Jason Kenny. So happy and proud of him, well deserved mate," tweeted Hoy.
Shane Perkins of Australia managed to claim the bronze medal as he overcame Njisane Phillip of Trinidad and Tobago in dominant fashion, winning the first two races by a considerable margin to claim a 2-0 victory.