Locals are preparing for devastating gale-force winds and flooding in what could be one of the most powerful cyclones to hit Australia in years.
Adam Morgan of the Bureau of Meteorology has cautioned residents in the cyclone's path to remain indoors. Winds of 189km/h have been recorded and gusts of more than 100km/h have been recorded since 9pm local time on Monday (27 March).
"The strongest winds are on the outside of the eye. That eye, as I heard mentioned, may take a while to cross," he said according to the Guardian.
"This is a dangerous period of time. People should not go outside because winds will quickly pick up from exactly the same strength that fastest winds were but from the opposition direction.
"Don't go outside during the eye and stay in shelter, even once the eye of the cyclone passes."
The full force of Cyclone Debbie is currently hitting the Whitsundays, a set of holiday islands off the north Queensland coast.
Queensland deputy police commissioner, Steve Gollschewski, said: "We're getting some reports already of roofs starting to lift, including at some of our own facilities in the Whitsundays," he told the ABC.
Helena Mo, who is staying at the Reef View Hotel on Hamilton Island, said the wind started to get "pretty bad" around 1am but the worst came after 4am.
A worker who is holed up on the same Whitsundays island has described the deafening sound of Debbie passing by.
"It's just like freight trains coming through, left and right," one stranded worker, identified only as Charlie, told ABC radio.
"It's a green carpet outside the trees are just going wild."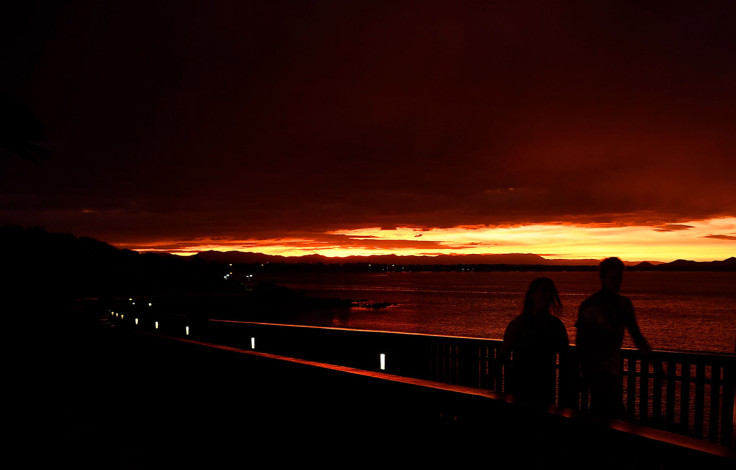 Gollschewski stated that authorities were concerned for the Bowen and Whitsunday areas.
"It's getting pretty hairy up there. On the ground in Mackay, we're still operating but we've withdrawn," he said.
"We're just going to have to ride this out."
Queensland Premier Annastacia Palaszczuk said residents must remain vigilant throughout the storm.
"We need everyone to stay in place, to stay sheltered, to stay in their homes, in their safe place and to keep their loved ones close by," Palaszczuk said, cautioning that the storm is "absolutely destructive".
Palaszczuk said there were over 2,000 emergency services personnel to assist anyone in danger to help with clean-up operations.