Liberal Democrat Icon Cyril Smith 'Sexually Abused' Boys during 'Medicals' at Rochdale Home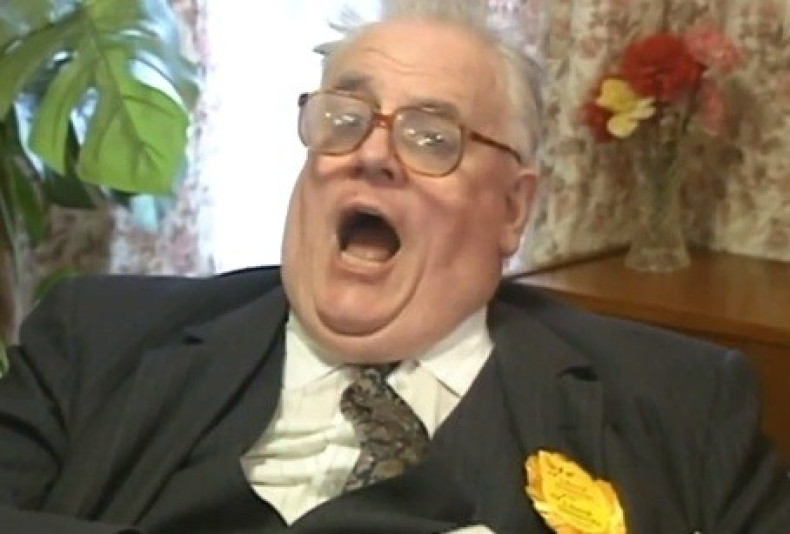 The Liberal Democrat party faced allegations that one of its most high profile and formidable MPs of recent decades was a paedophile child abuser.
Larger-than-life member of parliament for Rochdale Cyril Smith sexually abused vulnerable boys at a hostel he helped to found during the 1960s, in the town with which he became synonymous, claimed a former resident there.
"He told me to take my trousers and pants down. He felt my thighs and testicles from both front and back. He held my testicles and asked me to cough." said Barry Fitton, who was 15 when the alleged abuse happened - during the 1970s.
On another occasion Smith punished Fritton, who was on remand at the time he lived at the hostel, for missing work. He recounted the incident to PoliticsHome.
"He was big and he was heavy. You'll have seen the size of his hands. Imagine how that would feel slapping you around.
"I was crying and he said 'oh, there there' and he stroked my arse and fondled my buttocks. There was nothing else apart from the medical examination and the fondling of my buttocks.
"I heard stories later on about something involving wet flannels but I don't know what that was about."
Fitton claims he and two other alleged victims of Smith signed affidavits to support the claims, but they were ignored by the authorities. "Cyril Smith was God in Rochdale," said Fitton.
Allegations against Smith, who died in 2010, were raised by the current MP for Rochdale Simon Danczuk during a debate on child protection in parliament today.
A Liberal Democrat spokesman told IBTimes UK no reports of sex abuse by Smith were reported to the party.
"Any allegations of this nature are extremely serious and should be reported to the police and anybody making these allegations should be given all the support required," he told IBTimes UK.
"These allegations date back to when Cyril Smith was a Liberal Democrat Councillor in the 1960s. We are of course happy to support any police investigation. We will of course assist in any way, shape or form we can."
Lancashire Police did investigate claims of child abuse by Rochdale police at the time, it is believed. But no prosecution was brought and the files subsequently destroyed 10 years later, in line with standard practice.
"A Lancashire Constabulary spokesperson said, "We believe there was an investigation in the late 1960s but as no records are now held it cannot be ascertained whether a file was passed to the Director of Public Prosecutions.
"These historic allegations date back more than 40 years and to a time when Rochdale was within the Lancashire Constabulary area. While we take matters such as this extremely seriously we have not received any further allegations and at this time there is no ongoing investigation in relation to this matter.
"If anyone either has information about sexual abuse or who has been a victim of sexual abuse we would urge them to come forward and report their concerns to Lancashire Constabulary by calling 101 or Crimestoppers on 0800 555 111."