The world's eyes are on Normandy in northern France this week for the 70th anniversary of the D-Day landings on 6 June 1944. But four days later and 300 miles to the south, the village of Oradour-sur-Glane saw the worst Nazi atrocity on French soil.
Soldiers of the Der Führer Regiment of the 2nd Waffen-SS Panzer Division Das Reich, making its way across the country to stop the Allied advance in Normandy, rounded up the entire population of the village, after reports an officer of Hitler's Waffen-SS had been taken hostage by a local unit of the French resistance.
The men were gunned down with machine guns and then set alight. The Nazis then burned down the village church in which 500 women and children had taken shelter. Every house was then torched to ensure that no one could escape.
The village has been left in ruins as a reminder of the horrific deeds humans can commit in times of war.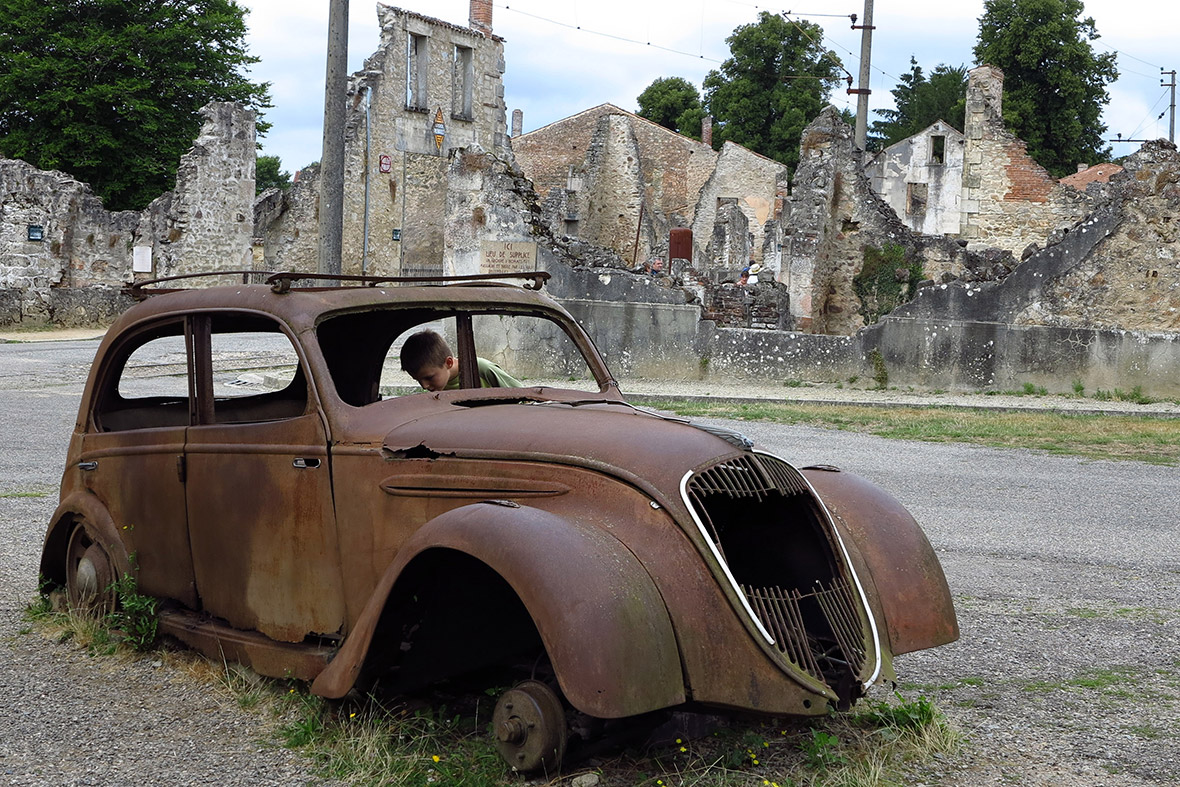 Remarkably, six men and one woman managed to survive the massacre. One of the survivors, Robert Hébras, has told of how he hid underneath the corpses of his fellow villagers, pretending to be dead.
One woman, Marguerite Rouffanche, managed to slip out of the church where 207 children and 254 women suffocated or burned alive.
In September 2013, Hébras joined German president Joachim Gauck and French president François Hollande in the ghost village.