A convoy of more than 90 of London's black cabs carried World War Two veterans back to the battlegrounds of Normandy, the location of the D-Day landings. Getty Images photographer Matt Cardy accompanied the cabbies and veterans as they returned to northern France.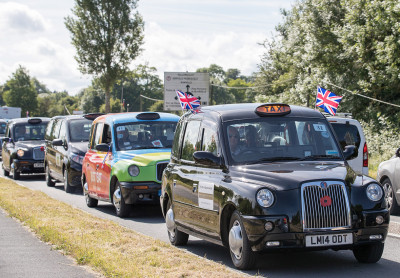 After laying wreaths to those lost at sea, veterans visited Pegasus Bridge for a ceremony commemorating the 73rd anniversary of D-Day, when the allied forces began the liberation of mainland Europe from Nazi Germany's occupation. The Caen Canal bridge at Bénouville was captured by units of the 6th Airborne Division and was renamed Pegasus Bridge in tribute to the Airborne Forces who wore the emblem of the winged horse on their sleeves.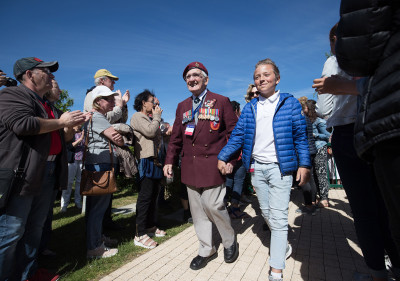 During their five-day trip, the veterans will lay wreaths at the Commonwealth War Grave Cemetery (CWGC) at Ranville, attend a Royal British Legion Service at Bayeux CWGC and a reception given by the Mayor of Caen at the Town Hall.
The journey to Northern France is expected to be the last large-scale trip organised by the Taxi Charity for Military Veterans – formerly known as The London Benevolent Association for War Disabled – as the number of World War Two veterans who are able to travel declines.
On 6 June 1944, Operation Overlord – aimed at liberating German-occupied western Europe – commenced as Allied forces stormed the beaches of Normandy, France. In what became known as the D-Day landings, British, US and Canadian soldiers descended on the beaches in an operation that turned the tide of the Second World War against the Nazis, marking the beginning of the end of the conflict. More than 61,000 Britons were among the 150,000 troops who took part in the landings, in which thousands lost their lives.